From Laboratory To Theatre Attendants, Adamawa Hospital Owes 836 Staff 27-Month Salary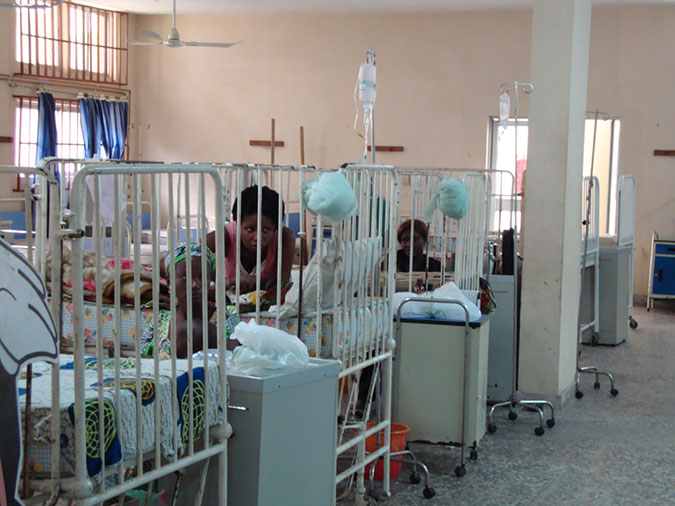 Estimated Reading Time: <1
Some 836 hospital support staff in Adamawa have appealed to the state government to pay them their salaries, which have accumulated over 27 since they were employed.
The staff comprised cleaners, security men, drivers, record keepers as well as laboratory and theatre attendants employed in 2014.
The workers told newsmen on Monday that they had not been paid since they were employed and appealed to Governor Jibrilla Bindow to intervene and end their sufferings.
The spokesman for the workers, Malam Ibrahim Auwal, said they had complained to the Ministry of Health and a committee was set up to address the issue.
He said, "We were screened by a committee which retrieved our permanent and pensionable employment letter and replaced it with temporary appointment.
"We were given personal subhead number with the assurance that we would be captured in September salary but report reaching us is that the voucher of September salary to be paid this week did not include us.
"We want Gov. Bindow to intervene in this matter to end our sufferings as we are aware that we were captured in the bailout money collected by the state government."
He said that the 836 of them had the capacity to ground activities in government hospitals if their plight was not attended to.
He said, "Doctors and nurses are being paid while we are being ignored; government needs to know that if we go on strike there will be no work in the hospitals.
"If we don't work, there will be no admission in hospitals."
He accused the committee set up to verify them of creating more confusion by omitting the names of 173 people and adding other new names to the list.
He said, "We are 836 but the committee after the screening omitted the names of 173 people and again went ahead to submit the list of 998 people creating more confusion as the commissioner of Health refused to sign leading to the setting up of another committee to look into the complaint."
An official source in the Ministry of Health who spoke on condition of anonymity, said the ministry had done the needful and added that "everything is now with the Ministry of Finance which should pay them."
NAN