Ex-VP Atiku Join Forces With Tinubu As APC Crack Widens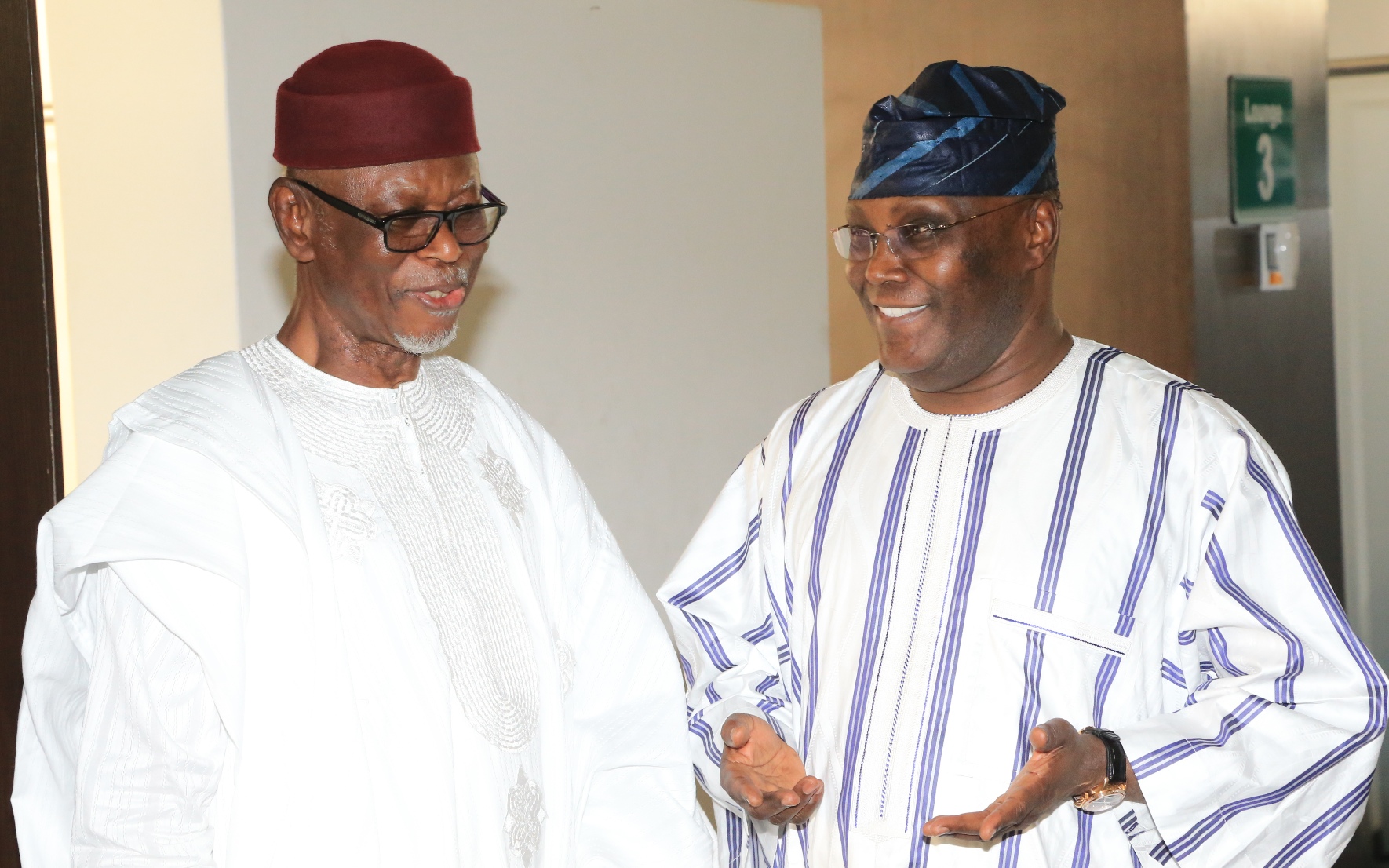 Estimated Reading Time: <1
Former Vice President and chieftain of All Progressives Congress (APC), Atiku Abubakar, says that the APC leadership was wrong to deviate from its own resolution calling for the cancellation of the Ondo state governorship primary.
He said in a statement on Wednesday that "since the APC found veritable reasons to review the outcome of the gubernatorial primary election it conducted in Ondo State, and was able to establish valid grounds to cancel that election and call for a fresh one, the decision to deviate from its own resolution is a negation of due process and an unfashionable hollow in democratic best practices."
Atiku's position is aligned to that of the APC national leader, Bola Tinubu, who called on the party chairman, John Odigie-Oyegun to resign in a scathing statement earlier this week. Atiku however did not demand Oyegun's resignation in his own statement.
Tinubu had said, "As party chairman, Oyegun was supposed to protect our internal processes and be an impartial arbiter, a person in whom all had confidence. Instead, he donned the garment of a confident man, duping the National Working Committee (NWC), the party, and INEC in one fell blow. He has robbed APC members in Ondo State of the chance to pick in a fair manner who they believe is the best candidate."
The APC appeals committee on the Ondo primary had voted that the result which returned Rotimi Akeredolu as the candidate of the party should be cancelled and a fresh primary conducted. When the report was tabled before the NWC, it reportedly voted 6 votes to 5 votes in favour of the cancellation, according to Tinubu. However, Oyegun overruled the NWC and submitted Akeredolu's name as the candidate of the party.
Weighing in on the matter, Atiku said it is crucial for the national leadership of the party to live by the rules of internal democracy and respect for democratic consensus.
"You cannot break your own rules without creating problems," he said.