First Nation Airline Resumes Flight Operations After 3 Weeks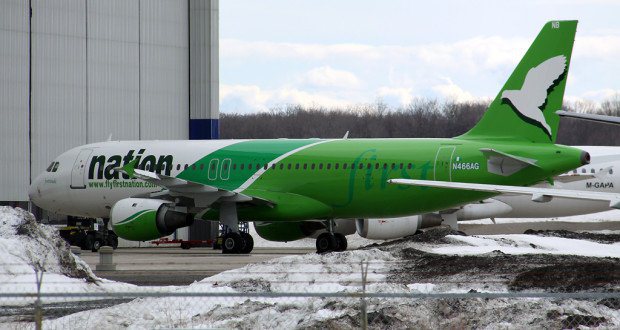 Estimated Reading Time: <1
FirstNation Airways has resumed operations three weeks after its activities were disrupted.
The airline earlier announced on Twitter that it would resume on Sunday evening, and checks by TheCable confirmed that its operations were back in full gear.
Fisrtnation set to resume operations on the 18th of September after its over 3 weeks suspension due to operational reasons.
— Firstnation Airways (@Fly_Firstnation) September 16, 2016
The airline had twice postponed its resumption since August 17 when its activities were disrupted.
First was on Thursday. Officials at the airline's ticket stand at the Murtala Muhammed Airport 2, Lagos, had said operations might now commence on Saturday, but activities did not still kick off on Saturday.
The company had attributed its suspension to the need for the aircraft in its fleet to undergo engine maintenance.
Quoting a reliable source, NAN had said the equipment needed to fix the air planes were delayed by the Nigeria Customs Service (NCS).
"The airline had anticipated that all customs formalities would have been done last week Friday, before the Sallah holidays," the agency quoted the source as saying.
"It is hoped that the team of engineers would finish work on the engines before September 16, as the airline plans to resume operations immediately after the engines are fixed.''
On September 6, Chimara Imediegwu, FirstNation's director of flight operations, told journalists that a team of engineers were coming into the country to service the planes.
Imediegwu debunked the claim that the airline was on the verge of folding up, saying it voluntarily grounded the aircraft at enormous cost to await the arrival of the manufacturer's team.
"The FirstNation management planned well ahead and kept the Nigerian Civil Aviation Authority (NCAA) informed of the progress on the maintenance of its aircraft," Imediegwu had said.
"We notified passengers and flights are currently loaded online effective form September 15. This will ensure that passengers continue to enjoy safe and reliable services that the airline is reputed for."