Cleric Warns Muslims Against Using Rams For Wrestling As It Is Forbidden In Islam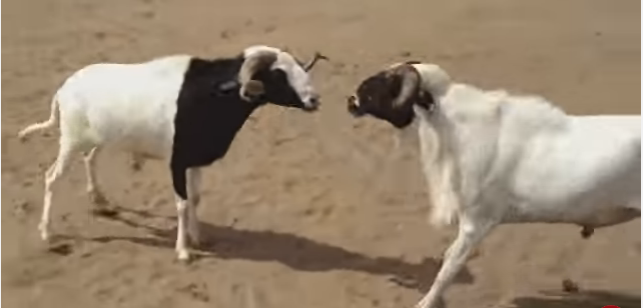 Mallam Yusuf Abubakar, Chief Imam of Uthman Bn Affan Mosque in Ilorin, has warned Muslims against inciting rams for fighting during Sallah celebrations, as it is forbidden.
Abubakar gave the warning on Saturday in Ilorin while speaking with the News Agency of Nigeria (NAN).
The cleric observed that the rams meant for Sallah were being cruelly used for sporting activities, saying the act was forbidden by Allah.
According to him, ram wrestling competition is also becoming a gambling and money-making venture during the celebrations.
"The rams are subjected to fighting each other, locking horns and becoming blemished as a result of injury that they sustain. In Ilorin metropolis and other communities some youth drag their big rams to neighbours' compounds, boasting about their animals' toughness and challenging everyone in sight," he said.
He explained that only healthy animals devoid of any deformity and illness were used for Sallah.
The Cleric warned that living creatures were made by Allah who loved all animals and that they existed for the benefit of human beings.
"Animals must be treated with kindness and compassion. Muslims are instructed to avoid treating animals cruelly, over-working or over-loading animals, neglecting animals and hunting animals for sport," he said.
Abubakar pointed out that animals must not see other animals being killed during the Sallah celebration, neither must the animal notice the knife to be used.
"The blade of the knife must not be blunt and should be free of blemishes that might make the animal uncomfortable," said Yusuf.
According to him, the 'Eid Ahdha' popularly known as Sallah celebration is in honour of the sacrifice by Prophet Ibrahim (Abraham), made when he obeyed Allah's commandment to sacrifice Ishaq (ISaac), his son.
He explained that Allah eventually replaced Ishaq with a ram for the prophet to slaughter instead of his son.