"The Amalgamation By Lord Lugard Was A Mistake" – Former Minister Calls For "Nigeria's Seperation"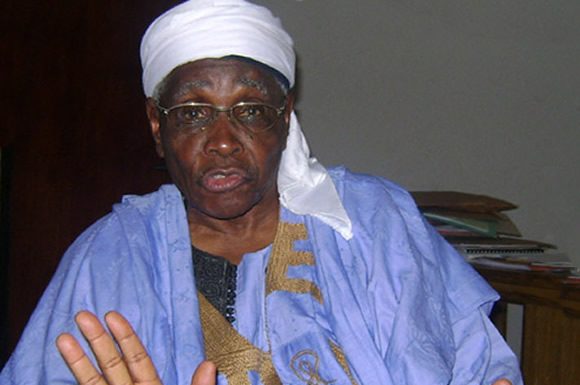 Estimated Reading Time: <1
A former Minister of Education and member of the Northern Elders Forum, Prof. Ango Abdullahi, has said if Nigerians has found it difficult to live together in peace, the component units should find it convenient to go their separate ways.
Accusing the elite of being the cause of the nation's multifaceted challenges, Abdullahi believed that if the amalgamation of the country in1914 by Lord Lugard was a mistake, "each region should go separately."
Abdullahi stated these on Tuesday in Abuja during the public presentation of two books: Boko Haram: The Charade vs Reality and The Life and Times of Umaru Turakin Bauchi, written by a former Diplomatic Editor of the Voice of America and now visiting Professor in ABU, Zaria, Hadiza Wada.
The former Vice-Chancellor of the Ahmadu bello University, Zaria, and former Adviser on Food Security to ex-President Olusegun Obasanjo, also called on the Federal Government to fight the Niger Delta Avengers before fighting members of the Boko Haram sect.
He said, "The Batures (whites) have brought us together. They tried what they could before they left in 1960 to see whether this country could become a political unity that is stable because without political stability, it is impossible to stabilise any aspect of our socio-economic development. They succeeded up to a point but they were very lucky, they found our forefathers and founding fathers, who were honest.
"Take for example, India that became independent in 1948, before one or two years, Pakistan was born and in another one or two years, Bangladesh was born out of Pakistan because there had not been sufficient basis on which India would stay together in the first place and later Pakistan would stand together as Pakistan, even though they have so much in common. Bangladesh and Pakistan are Muslim countries and so on. There are so many areas of disagreement."
The ex-minister added, "So, this is what we have with our independence and our forefathers did so much. But our greatest challenge today is political instability, created, unfortunately, by politicians and the Nigerian elite. We are responsible for the conditions we are experiencing today and that we have experienced over the years.
"This is the basis on which we have made slow or no progress in our development."
Abdullahi argued that the elite were in the vanguard of calling for the restructuring of the country.
He stated, "We are hearing about the restructuring of Nigeria. We're hearing about secession; we are hearing all sorts of things(sic) and who are the promoters of this rhetoric?
"These are from elite of the country. They're right to say their minds, but they should also leave me to say my mind when the time is right.
"If Lord Lugard made a mistake in 1914, let's correct it now. Why not? If Nigerians cannot live together and allow peace and development to take place, then let's go our different ways and to our different places, so we can concentrate and develop our children and grandchildren in peace.
"There's nothing wrong with that. So many countries have gone through that before. So, I don't believe in all this emotion and sentiment that Nigeria is indissoluble. There's nothing like indissolubility in any country.
"Take Britain, they've been a model for 1,000 years of democracy; and then, a year or two ago, Scotland, that had been in the United Kingdom for about 350 years, opted to go for a referendum to get out; same problem with Ireland. Soviet Union was only a superpower many years ago; today, 12 or 13 countries are there.
"So what is so special about Nigeria? If we find truly that we cannot develop and guarantee the welfare of our people as a nation and the solution is to go our separate ways, why not? So you see, this is the thing we have to always discuss at all times honestly."