Sokoto To Punish Erring Pilgrims Found Wanting In The Holy Land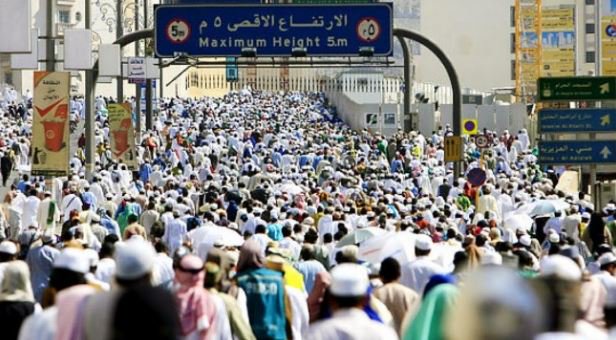 Estimated Reading Time: <1
Sokoto state government has set a tribunal to prosecute any pilgrim found wanting at home and in the holy land.
Ibrahim Umar, director-general, Sokoto State Pilgrims Welfare Agency, disclosed this during an interview with NAN.
Umar said the agency would not compromise on the security, discipline, comfort and welfare of its pilgrims.
"The tribunal, headed by Tambari Yabo, a retired assistant inspector general of police, is composed of judges, security agents and officials of the agency," he said.
"The tribunal has been empowered to summarily prosecute any erring official or pilgrim, with a view to protecting the good image of Nigeria."
He said the state had concluded the transportation of its 4,750 pilgrims to Saudi Arabia for the 2016 hajj.
The pilgrims, who departed in ten flights, were transported through the Sultan Abubakar III International Airport, Sokoto.
The last batch of 326 pilgrims from Bodinga local government, departed the airport around 1:45 pm on Tuesday aboard a Max Airline Boeing 747 aircraft.
"We had in all, conducted ten flights to the holy land and none of our intending pilgrims had faced any problem during the security and immigration screenings, either in Nigeria or Saudi Arabia," he said.
"All our pilgrims are conducting their hajj rites without any hindrance in the Holy cities of Medina and Mecca."
Umar said the agency had set up eight sub-committees to oversee the exercise and support state government's delegation led by Salihu Maidaji, speaker of the state house of assembly.
He expressed happiness over the successful conclusion of the pilgrims' airlift which began on August 10, and thanked Aminu Tambuwal, governor of the state, for the support.