Aviation Unions Protest Planned Concession of Federal Airports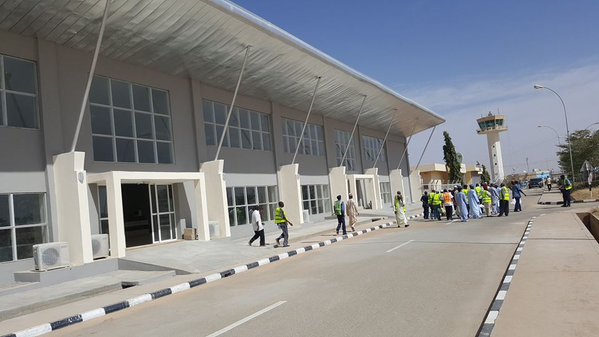 Air Transport Services Senior Staff Association of Nigeria (ATSSSAN), National Union of Air Transport Employees (NUATE) and the National Union of Pensioners (NUP), yesterday, protested the planned concession of Lagos, Abuja, Kano and Port-Harcourt airports by the federal government. This led to traffic gridlock on the access roads to the airport.
The union members were carrying placards with inscriptions : 'Sirika our airports are not for sale',' Airport concessions will lead to national security breaches', 'Airport concession is economic terrorism', our airports cannot be sold in bits',
This protest is coming barely days after the Minister of State, Aviation, Hadi Sirika assured that the concession would follow a framework and would not go against national interest involve .The unions who have vehemently kicked against the concession as proposed by government, are of the opinion that government should not concession the four viable airports the country has.
According to them, interested concessionaires should be negotiating on the nation's non viable airports stating that the viable once have supported the unviable over the years.
A unionist who spoke on condition of anonymity said " A cartel in government is interested in buying the four (4) viable airports but we are fully mobilized to resist any such move to displace FAAN workers either in part or whole in the name of airport concession."
The unions told reporters that the protest was ongoing at the Murtala Muhammed Airport, Lagos, Nnamdi Azikiwe Airport, Abuja, Mallam Aminu Kano Airport, Kano and Port Harcourt Airport with the aim to drive their point home.