Mikel Obi Promises Samson Siasia Olympics Gold Medal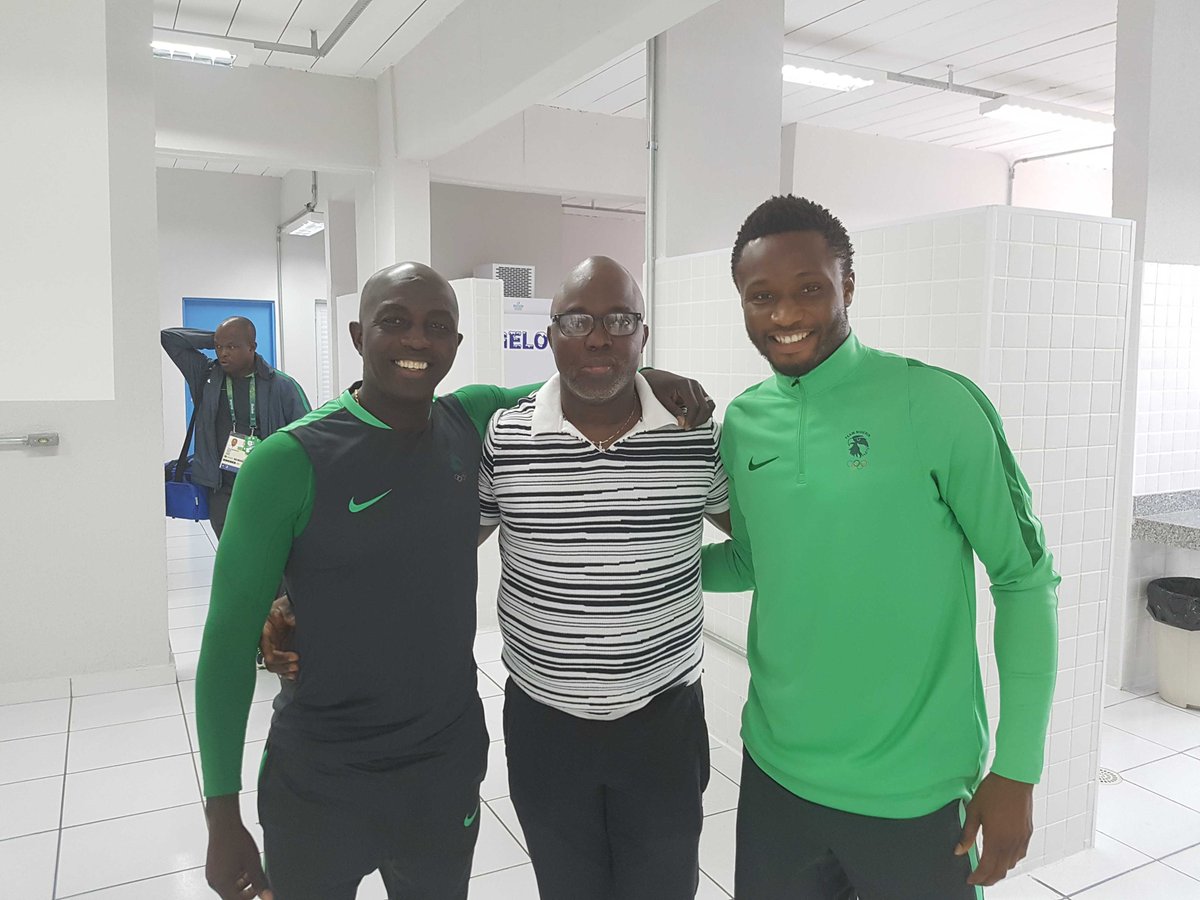 John Obi Mikel has revealed that coach Samson Siasia's ideal birthday gift is the Olympic football gold medal.
The Nigeria U-23 captain, who scored one of the Olympic Eagles' goals in the 2-0 defeat of Denmark, disclosed this during a surprise party organised to mark Siasia's 49th birthday.
During his speech which recounted the long relationship with the Super Eagles' legend, Mikel appreciated the tactician for helping his football career while promising that the team will do all it takes to win the Olympics gold medal for him.
"We rejoice with you our dear chief coach on the celebration of your birthday. On behalf of the team, I'm promising you that we will work very hard to make sure we win the football gold medal of this Olympics to present to you as your birthday gift," said Mikel.
"You have been a very good leader to us and we will continue to do our best to make sure you are happy and our football loving fans at home."
Nigeria face Germany on Wednesday night in the men's football event of the Rio Games, and victory for them would mean they face either Brazil or Honduras in the final.