Mikel Obi Pays $4,000 As Brazil Hotel Holds Dream Team To Ransom Over Bills By Officials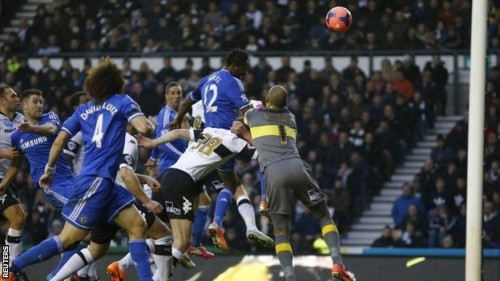 In yet another fresh scandal, Chelsea star Mikel Obi has had to dole out $4,000 to ensure the Nigeria Olympic team caught their flight to Salvador after the hotel in Sao Paulo held the entire team to ransom over the bills incurred by additional officials.
Organisers have insisted on a team of 25 players, made up of 18 players and seven officials, and even sports minister Solomon Dalung has ordered this rule be strictly adhered to.
AfricanFootball.com's impeccable source close to the team revealed that it took the intervention of the Chelsea star, who is also the team captain, who paid over $4, 0000 before the players and officials of the team were allowed to leave the hotel.
According to the source this time around it was the responsibility of the Nigeria Football Federation (NFF) to settle the hotel bills of the extra five officials.
"We just arrived Salvador now (5.20pm Nigerian time) from Sao Paolo. We nearly missed our flight because of unpaid bills in the hotel. The hotel held us to ransom," a team official told AfricanFootball.com.
"The problem is that all the additional officials here in Brazil are the responsibility of the Nigeria Football Federation, who said they will pay for them, but they did not pay for them again.
"The affected officials included the team's media officer, the team coordinator, the kits manager in charge of players and officials' kits and the accompanying assistant director technical.
"A call was put across to the honourable minister of youths and sports, he said we should put the bill in the (credit) card but the card didn't work. They tried and tried but the minister said that only 18 players and seven officials should be captured as regards payment according to the rules of the Olympic Games.
"So, the hotel bills of these other officials, about five of them cost the sum of over $4,000. They held us hostage for more than one hour and we nearly missed our flight. It was Mikel (Obi) who rescued us by paying the money," the source further told AfricanFootball.com exclusively.
"I can tell you honestly speaking that this incident is not the fault of the minister because the minister listed the people to be accommodated which were 18 players and seven officials", the source further told AfricanFootball.com exclusively.