How Committee Chair Usually Sabotage Budgets – Jibrin Reveals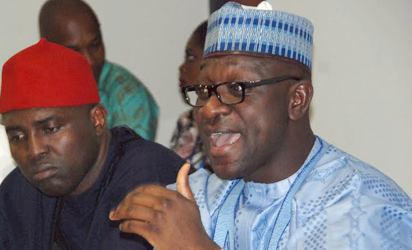 Former Chairman of the House of Representatives Committee on Appropriation, Abdulmumin Jibrin (APC, Kano) has revealed how Chairmen of the Committee used the office to manipulate national budget proposals.
He said being Appropriation Committee Chairman, the power of the office can be used to fraudulently review upward or downward allocations for projects.
Jibrin, on Thursday in response to Speaker Yakubu Dogara's defense of lawmakers' input on budget documents, said an Appropriation Chairman can also sabotage the budget through inadequate allocation.
The lawmaker had alleged the Dogara, Deputy Speaker, Yussuff Lasun, Whip Alhassan Doguwa, Minority leader Ogor and nine Committee Chairmen of padding the budget illegally.
He said: "Before the corrupt, shameless and fraudulent QUARTET of Speaker Dogara, Lasun, Doguwa and Ogor mislead the Nigerian public again, let me avail you some facts.
"Now that I have raised allegations backed with documents to show that the QUARTET and their gang of few other corrupt committee Chairmen are responsible for the fraudulent insertions also known as padding in various versions of the 2016 budget and NOT ME as they claim, corrupt Speaker Dogara shamelessly made a U-turn on a National TV and declared that such insertions do not constitute an offense.
"For Dogara and his cohorts, Padding is an offense only if Hon Abdulmumin Jibrin is the accused. Today, they went a disgraceful step further to threaten that the budget is already a law and therefore no offense can be committed in that regard.
"This is clearly a diversionary plan to mislead the public, avoid the anti-corruption agencies and buy time to cover up their dirty mess.
"I cry for Nigeria… so long as we continue to respect corrupt people so shall our country continue to relapse…"