US Ambassador To Provide Video Evidence Against Lawmakers Involved In Sex Scandal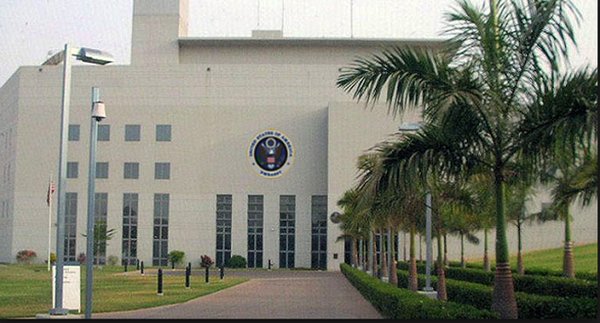 The three members according to the letter from the U.S. Ambassador to Nigeria to the Speaker are Mohammed Garba Gololo (APC, Bauchi); Samuel Ikon (PDP, Akwa Ibom) and Mark Gbillah (APC, Benue).
Entwistle, had in the petition to Dogara alleged that the actions of the three lawmakers at the International Visitor Leadership Programme in Cleveland, Ohio, USA, from 7th to 13th April, 2016, brought disrepute to the parliament by soliciting for sex from prostitutes and grabbing hotel housekeeper in a bid to rape.
Vanguard reliably gathered that the Committee had been unable to sit because some of the members of the committee had traveled to perform their religious obligation in Mecca during the Ramadan fast.
It was also gathered that the Committee decided not to extend the invitation to the hotel management as the Ambassador who broke the information through a letter to the Speaker, Yakubu Dogara was expected to have all the documentary evidence against the three accused members.
Apart from the outgoing US Ambassador that is expected at the open public hearing, the Committee also extended invitation to the Minister of Foreign Affairs, Geoffrey Onyema, Committee for the Defence of Human Rights, the three accused lawmakers, the National Human Rights Commission, as well as the other seven members that attended the leadership programme.
Chairman of the Committee, Rep Ossai said that the committee decided not to invite the management of the hotel the alleged sex misconduct took place because it believed that the Ambassador would come with all the necessary video evidence where the accused committed the action.
He said that the Committee did not carry out any secret investigation because the members involved in the allegation had demanded public investigative hearing for Nigerians to see their culpability or otherwise.
Recall that the Speaker, Dogara while inaugurating the Ossai-led Ethics Committee alongside the Foreign Affairs after the House resolution at plenary on Tuesday, 21st June, mandated it to investigate the culpability of the three members involved in the alleged sex misconduct.
He described the assignment as a very serious one where many people had already made their conclusion that the three accused lawmakers were wrong.
He, however, stated that, "The standard in the US is that an accused is assumed innocent until proven guilty and that is the same standard in Nigeria. Any one who has evidence can now see the committee."