Ijaw Youth Council Say Buhari Is Applying Old Fashioned Approach To Resolve National Problems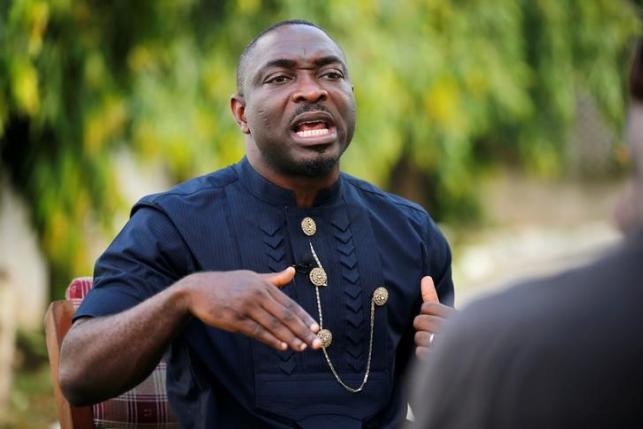 The Ijaw Youth Council, IYC, has said President Muhammadu Buhari's comment that the unity of Nigeria is not negotiable is an "old fashioned approach to the resolution of national problems".
The group said it was in the interest of all Nigerians to renegotiate the future unity of the country, as many Nigerians want a nation that reflects a true federal state and allows people to grow at their own pace.
President Buhari made the remark on Wednesday while addressing guests who visited the presidential villa for the Sallah celebration.
"On security, we have made a lot of improvement," he said. "On Boko Haram militants, there is improvement. We are now concentrating on the (Niger Delta) militants to know how many of them in terms of groupings and leadership, and plead with them to try and give Nigeria a chance.
"I assure them (that) the saying by General Gowon that to keep Nigeria one is a task that must be done. In those days, we never thought of oil, all we were only concerned with was one Nigeria.
"So please pass this to the militants, that one Nigeria is not negotiable and they had better accept this.
"The Nigerian Constitution is clear as to what they should get and I assure them there will be justice."
Other socio-ethnic groups – including the Afenifere and Ohaneze Ndigbo – have rejected the president's comments for precluding talks about Nigeria's unity.
Nobel laureate Wole Soyinka was also quoted as saying last Tuesday that the oneness of Nigeria as "very negotiable".
The Ijaw Youth Council said in a statement by its spokesman, Eric Omare, on Thursday, that President Buhari was toeing an old-fashioned way of resolving national problems by merely quoting former head of state, Yakubu Gowon.
According to IYC, the circumstances of the present day Nigeria demands a renegotiation of the future unity and existence of Nigeria.
"This demand is not peculiar to the Niger Delta region but cut across all parts of the country. For Nigeria to make progress President Buhari should dump his old fashioned approach to the unity of Nigeria and face the reality of the present day situation.
"Nigeria as presently constituted is suffocating and the federating ethnic nationalities can no longer bear the suffocating effect of the defective structure which hampers the development of the country.
"Nigerians want a country that is united on mutually agreed terms and not the present defective structure.
"The IYC calls on President Buhari to wake up and face the reality of the situation and stop relying on outdated notion of Nigeria's unity. Nigerians demand for renegotiation," the group said.