The Growing Number of Night Clubs In Abuja Worries FCT Minister, Malam Musa Bello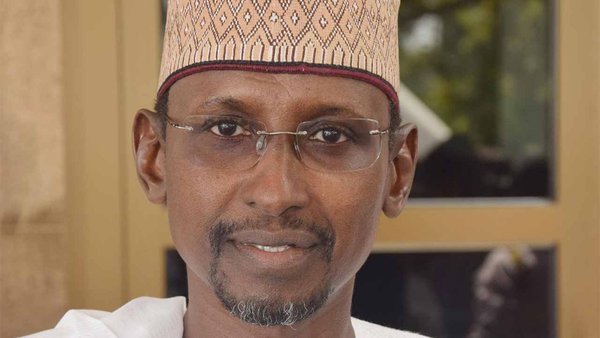 Estimated Reading Time: <1
Minister of the Federal Capital Territory (FCT), Malam Muhammad Musa Bello has said that it was not acceptable that landlords have turned buildings meant for residential purposes into brothels and night clubs.
He therefore, warned such landlords to strictly ensure that their buildings are used only for the purposes they were designed in the Abuja Master Plan.
The Minister, who spoke when the Nyanya (Phase I) Landlords Association visited him in his office in Abuja, said that he had observed that some of the landlords are converting residential properties into nightclubs, brothels and worship centers, against the purposes for which they were designed and approved by the FCT Development Control Department.
Muhammad Bello said that as community leaders, the landlords had a duty to insist that anybody staying in any of their properties subscribe to basic minimum standards of behavior agreed between them and the tenants.
"A lot of activities take place in these buildings that are illegal. They are all done in properties owned by people. For every property, there is purpose for it. If as a landlord, you allow somebody to rent your house and before you know it, he converts it into a nightclub and the wrong people come there, it affects the neighbors".
The Minister who explained that districts and communities in the FCT were specifically designed to have areas for schools, commercial activities, residential and hospitals, regretted that some landlords allowed for mixed use, which he reiterated often, has led to breakdown of law and order in the community.
"If your member gives house on rent and before you know it, the tenant has converted it into a church or a mosque or a nightclub and then instead of normal service time that we know, somebody will put up something at 2.00am. This is wrong. You have to police these things and give us report so that we can enforce", he stressed.
"You as a community, not only in Nyanya but in all communities of the FCT, it is very important that community based associations like your own also partner with us to make sure that we bring welfare and a very conducive living environment for the people."
While making clarifications on the FCTA's recent decision to shut substandard schools within the Territory, Muhammad Bello said that some of the schools operated in such deplorable conditions that were simply not conducive for learning.
"We were trying to close so many schools because most of them are not schools. There was an area where a school was located inside a brothel. You will see small children studying in the school and just by the side, you see people moving half naked. How can they learn in that kind of environment?"