State Chairmen of The PDP Back Markarfi-led National Caretaker Committee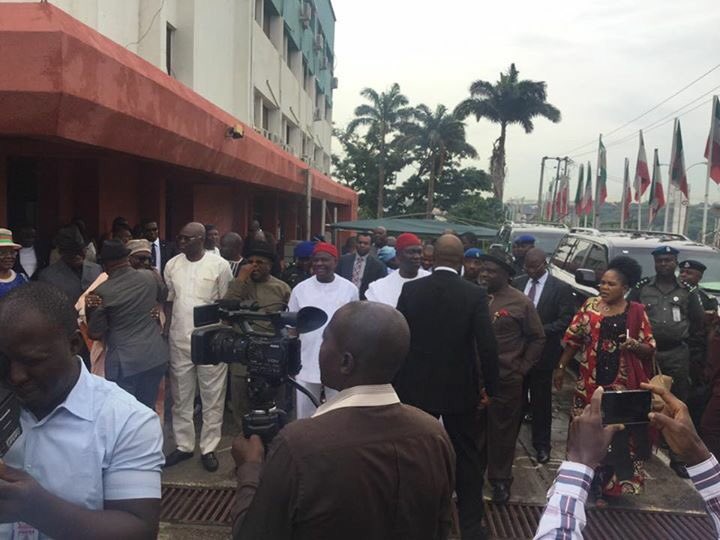 Estimated Reading Time: <1
Twenty-three state chairmen of the Peoples Democratic Party on Monday in Abuja said that they were in support of the Ahmed Markarfi-led national caretaker committee.
The state chairmen stated this when they paid a solidarity visit to Markarfi and members of his caretaker committee.
They described the faction being led by Sen. Ali Modu Sheriff as illegal and appealed to Sheriff to accept the decision of the national convention, which appointed the former governor of Kaduna State as the chairman of the caretaker committee for the party.
The convention also dissolved the National Working Committee of the party under the leadership of Sheriff.