Ex-President Jonathan Denies Reports He's On Exile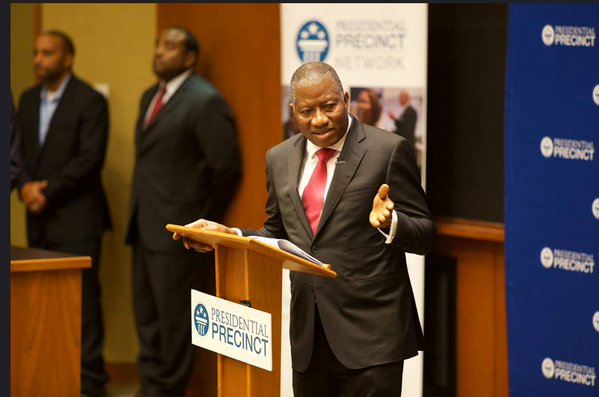 Former President Goodluck Jonathan has refuted reports that he is on temporary self exile in the West African country of Cote d'Ivoire.
A close political associate, Mr. Yinka Odumakin, who spoke to Vanguard after speaking with Dr. Jonathan quoted the former president thus: "I am not in exile; it is quite unfortunate that anybody is insinuating that I am in exile."
"I am now a private citizen. Since I left office, this is my second visit to Côte d'Ivoire; I have gone to so many countries in recent times as part of my efforts to promote peace. What I am doing is a global tour since leaving office, and this is my second visit to Côte d'Ivoire.
"It is unfortunate that anybody should insinuate that I am in exile. I am not in exile. When I finish what I am doing here, I will continue my visit all over the world."
Also, in a text message reply to The Trent late afternoon of Monday, May 23, 2016, Dr. Jonathan acknowledged seeing reports that he had gone on exile and that they were not true.
"Thank you. I have seen the story [of his reported self-exile]," Jonathan wrote. "I'm not on exile and I will never go into exile. I have no need to [seek exile]. This is my second visit to Cote D'Ivoire since leaving office and it is not for official reasons."
"The story was a wicked act," the former president concluded.
A source close to the former president confirms that the idea to go on exile has not been discussed in the Jonathan household.
THISDAY had reported that former President Goodluck Jonathan has reportedly gone on self exile following intelligence reports that that President Muhammadu Buhari is hell bent on arresting his predecessor.
According to the report, Jonathan received reports that the Economic and Financial Crimes Commission (EFCC) has instructions from Buhari to arrest him on his arrival to Nigeria from his overseas tour on allegations of corruption and misappropriation of funds during his five years as president.
Sources close to the former president confirm that Jonathan has sought refuge in Cote d'Ivoire following his two month trip to the United States of America, where he spent the last two weeks in New York.
Jonathan had travelled to London to spend time with his children for a few days enroute Nigeria. It was there that officials sympathetic to him informed him reliability that Buhari planned to arrest Jonathan to demonstrate 'a major achievement' in his May 29 anniversary speech.
"Top security sources say that the former president would have been arrested upon arrival in Nigeria and going by the current lawless disposition of the Buhari government, there is no assurance that Jonathan's rights would be respected or he would be given access to justice," a source familiar to the situation toldThe Trent.
"On getting wind of the plan, Jonathan contacted a few West African leaders including the President of Cote d'Iviore, Mr. Alassane Outtara, who offered him a safe haven until the coast is clear for him to return to Nigeria," .