NLC Tells Nigerians "Stockpile Your House With Foodstuff" Ahead Of Nationwide Strike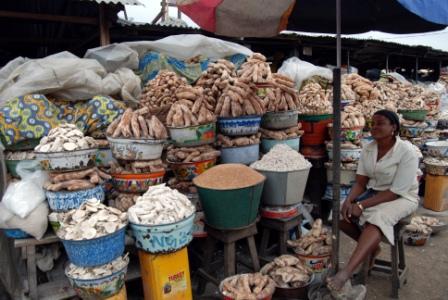 Organised labour Saturday officially declared that it would shut down the nation's economy from Wednesday May 18, should the Federal Government fail to revert the pump price of petrol to the pre-May 11 price of N86.50, among other demands, by midnight of Tuesday, May 17.
This came as umbrella body for private sector employers in the country; Nigeria Employers' Consultative Association, NECA, faulted the planned by labour to go on strike, urging the private sector employees to ignore the strike directive and go about their normal businesses
At a joint National Executive Council, NEC, meeting in Abuja, Trade Union Congress of Nigeria, TUC and NLC faction led by Ayuba Wabba, threatened that once the strike commenced, all financial institutions, airports, seaports and private schools, companies and others would be shut, urging Nigerians to stockpile food items other essential needs to last them during the duration of the strike.
In a communique at the end of the NEC meeting, Ayuba Wabba-led faction of the NLC and his counterpart from the TUC, Bobboi Kaigama argued that the price hike from N86:50 to N145, representing 67.63% increase, was the height of insensitivity and impunity as there was no previous consultation with stakeholders, especially the organised labour, "or any justification for this reckless decision other than the fact that government believes it is accountable to no one."
The two labour leaders said meeting debated extensively the implications of government's unilateral increase in prices of petroleum products, noting government's disinclination for consultation on issues of public interest and its obsession with protecting product marketers at the expense of the Nigerian public.