"I Will Mobilise Nigerians Against You" – Senator Dino Melaye Threatens Buhari Over Fuel Subsidy Removal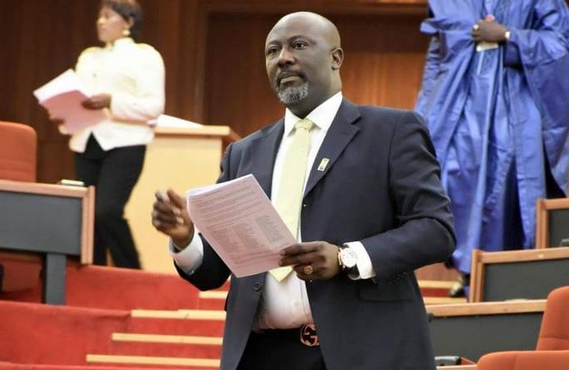 Estimated Reading Time: <1
Kogi Senator Dino Melaye has asked Pres. Muhammadu Buhari to 'immediately reverse' the increase in pump price of fuel.
He said the increase will have an unbearable effect on Nigerians and added, "this is now what we promised Nigerians".
Melaye, writing on his Facebook page, called on the leadership of the ruling All Progressives Congress should intervene in the matter, threatening to mobilise Nigerians for mass protests if his demand is not met.
Dino wrote the following…
"My sincere advise is for the National Chairman of party to our party to suggest that the federal government immediately reverse the announced increase in the pump price of PMS," 
"If after 7 days from Monday there is no reversal, I will mobilize Nigerians from all walks of life for the mother of all protest. This is not what we promised Nigerians. The time is not right and the negative effects will be unbearable. A word is enough for the wise."