"I Will Not Demand An Apology. All I Demand Is For Britain To Return All Our Assets" Buhari Tells Cameron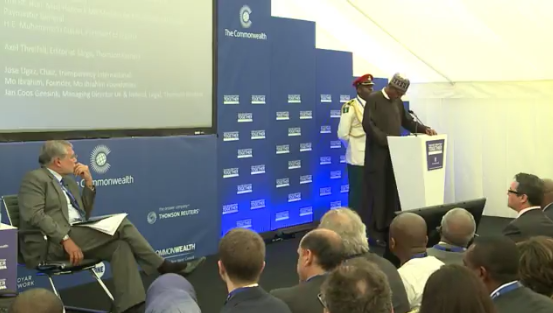 Estimated Reading Time: <1
Nigerian President Muhammadu Buhari said he isn't demanding an apology from the U.K. after comments from Prime Minister David Cameron that the country was "fantastically corrupt."
Buhari said in a speech on Wednesday at an anti-corruption summit in London that he is instead wanting a return of stolen assets to Africa's largest economy, Femi Adesina, his spokesman said on Twitter.
Cameron on Tuesday named Nigeria and Afghanistan among "the most corrupt countries in the world" in a conversation with Queen Elizabeth II and Archbishop of Canterbury Justin Welby on the eve of a visit by the leaders of the two countries.
Earlier, Garba Shehu, another spokesman for Buhari, said the comments were "embarrassing" and did not recognize work being done by Nigeria to tackle corruption.