EFCC Storms Fani-Kayode's Residence After Serving Him With Invitation For Monday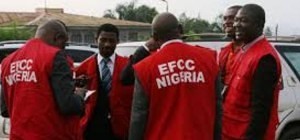 Estimated Reading Time: <1
Former Minister of Aviation and Jonathan's Presidential Campaign Spokesman,Femi Fani-Kayode 's residence was stormed for over 8 hours by operatives of the Economic and Financial Crimes Commission, EFCC on Friday.This was disclosed by he ex minister on Friday.
Fani Kayode took to his twitter handle to dish out highlights of the incident as the siege on his residence lasted.
His twits disclosed "Today the EFCC invited me to come their office on monday. I have their letter. I agreed to be there. Now they have surrounded my house.
"After 8 hours the siege on my home has been lifted, the EFCC has left and I look forward to my date with them at their office on Monday.
"The letter of invitation was served this morning and it was dated 6th May. They said I should report on the 9th. Can someone pl tell me why
"they are at my gate? They can't even wait because they want to detain me so badly and keep me away for the weekend. I never refused their invitation. Why all this? I leave them to God.
The storming of his residence occurred the day the former minister's media aide, Mr. Jude Ndukwe released a statement saying "The EFCC wrote a letter of invitation to my principal Chief Femi Fani-Kayode this morning asking that he report to their Abuja office on the morning of May 9th for a discussion.
The letter was dated 6th May 2016 and it was signed by one Mr. Mohammed Umar Abba on behalf of the Acting Chairman, Mr. Ibrahim Magu.
Ndukwe said "This is the first and only letter of invitation that Chief Fani-Kayode has received from the EFCC and it puts a lie to the shameful allegation that was being peddled around by the Nation newspaper that he had been served with an earlier invitation which he had shunned and that he was running and hiding from the Commission
"The letter of invitation was delivered to his Abuja home and he has responded promptly through his lawyers by assuring the EFCC that he would make himself available on monday morning to assist in their investigations"-