"Boko Haram Gives Loans To Nigerian Youths As Bait For Membership"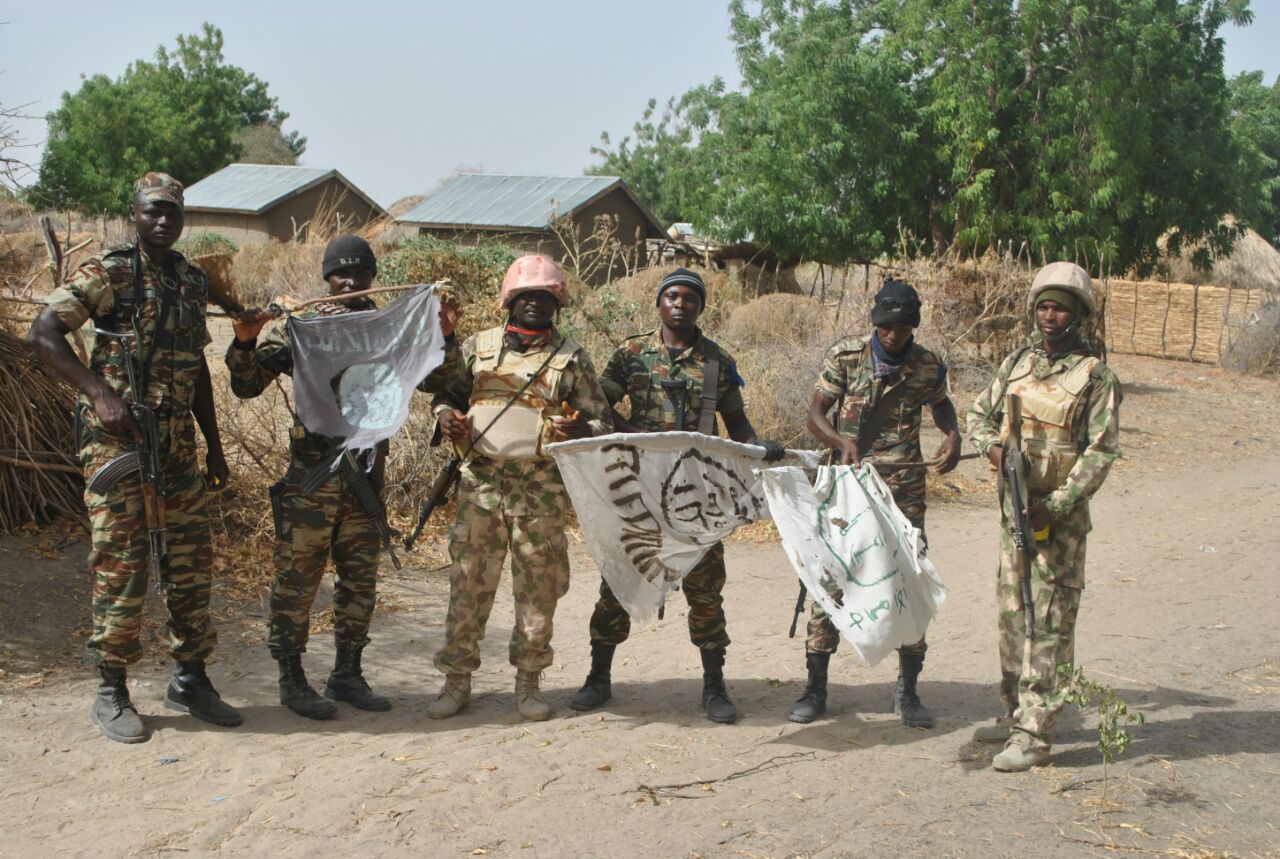 Estimated Reading Time: <1
The Defence Headquarters in Nigeria has alleged that Boko Haram terrorists now give loans to youth as a bait for membership into the terrorist group that has pledged allegiance to ISIS.
The military said the terrorist group provided loans to young entrepreneurs and artisans in the northeast, as a way of inducing them for recruitment.
In a statement on the Defence Headquarters website, the military claimed that "the major targets of the unholy business engagement are youths in the North East, especially the butchers, traders, tailors, beauticians and other vocational entrepreneurs who could be easily enticed with such loan without paying attention to sundry inherent dangers associated with the acceptance of such goodies from this satanic group or unfamiliar source.
"After such loans, the beneficiaries are given the option of either joining the group or risk being killed if they fail to pay the loan as at when due, whereas the payment has been surreptitiously programmed to fail by the benefactor, the Boko Haram".
The military further stressed that having been effectively decimated and degraded, the remnant or surviving splinter groups of Boko Haram were desperate to recruit more people into their ranks and files as a result of sustained onslaught against them by the troops.
The Defence Headquarters also advised Nigerians, especially those in the northeast, to constantly be weary and conscious of various tactics of the desperate Boko Haram.
"They should be guided to avoid loan or financial assistance from non-conventional source but from conventional financial institutions such as banks, organised trade unions or institutionalised savings and loans establishments.
"Acting otherwise may lead to painful and untimely death from the blood-thirsty Boko Haram terrorists," the military further warned in statement.
Boko Haram has carried out series of attacks on communities in the nation's northeast in its over six years campaign to establish an Islamic State and end western education in the region.
Heightened counter-terrorism operations have reduced their activities, with the group resorting to suicide bombing which they had done even with children, according to a United Nations' report.
Counter-terrorism experts have suggested the stifling of their source of funding, as a strategy to weaken the group.