Opinion: Ibe Kachikwu's Fuel Scarcity And Tinubu's Hypocrisy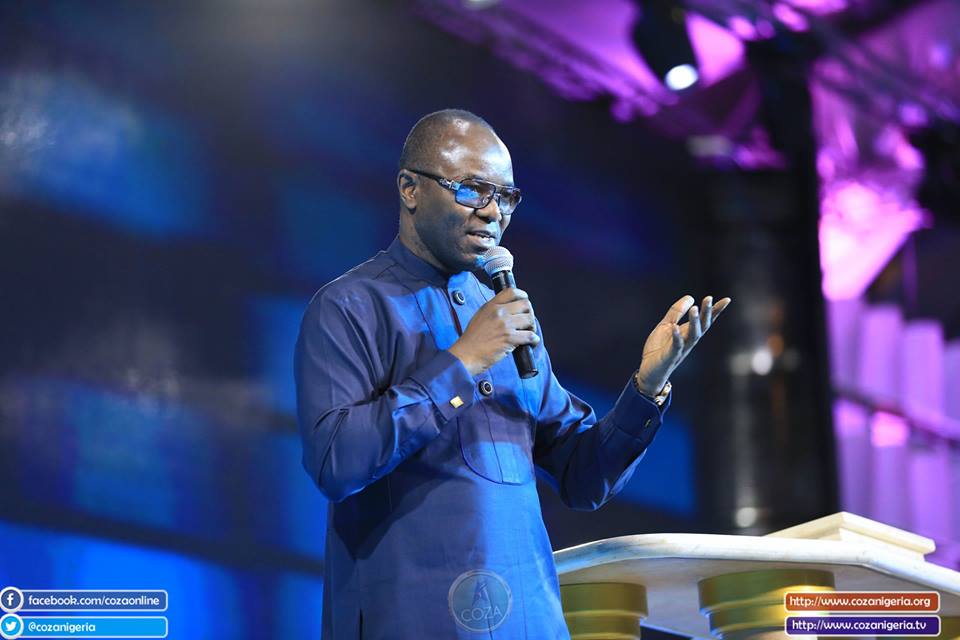 In a desperate bid to play himself back into relevance in the current dispensation, having been ignored in certain key events of this government which he was believed to have spent enormous time, treasure and wealth to help put in place, Tinubu used a harmless statement by Kachikwu, expanded and redefined it to suit his purpose, launching a needless tirade on the man just to make himself politically visible again having sulked enough on the sidelines.
That this tirade is coming at a time when news is rife that the president is trying to woo him again for his second term, and with APC's BOT chairmanship up for grabs, Tinubu must have thought that there was no other time better to speak on events of national importance than now. In trying to catch the attention of Buhari, Kachikwu, unfortunately, became his innocent victim.
Following the persistent fuel crisis, Ibe Kachikwu, in a bid to win the understanding of Nigerians and make them realise the enormity of the challenge on hand, had said he did not receive training as a magician and that the fuel crisis could last for up to a period of another two months. In saying this, Kachikwu, it seemed, was trying to make Nigerians understand the efforts being put in by him and his team to bring the crisis to an end but that it was going to take some time to achieve and that Nigerians should brace up to the challenge until a permanent solution is found to the crisis.
That was the meaning ordinary Nigerians read to the statement. But desperate politicians like Tinubu obviously read a deeper meaning into it than the rest of us. Looking for a cannon fodder with which he would relaunch himself into national reckoning, he picked on Kachikwu's statement and made a mince meat of it.
Even if what Tinubu said about Kachikwu's statement is actually what the junior minister meant, is it not the general trademark of this administration and almost everyone associated with this government and the All Progressives Congress (APC) to talk down on citizens and speak as if they are emperors rather than democrats?
What has Kachikwu said that Buhari has not said worse things to the citizens? When Buhari says Nigerians should prepare for tough times ahead, people like Tinubu hail him and say he is being brutally honest but when technocrats in the midst of a wolfish political class say the same thing, pretentious godfathers say they are being flippant.
It is on record Buhari once said the dogs and the baboons would be soaked in blood. Lai Mohammed has said worse things over and over again. Rotimi Amaechi committed treason when, in the run up to the last presidential election, he said the APC would form a parallel government. Oshiomhole once told an indigene of Edo State that she should "go and die" for all he cared. Oba Akiolu of Lagos told Ndigbo that they would all perish in the lagoon. Only recently, Femi Adeshina, one of president Buhari's numerous spokespersons while on a TV programme said those who are complaining about the pervading darkness in our land and blaming same on Buhari should go out there and fight installation vandals by themselves etc. Where was Tinubu all this while when these "progressives" kept churning out gibberish against the Nigerian state and people instead of apologizing and seeking their understanding on matters of national importance?
The fact is that Tinubu's demand of Kachikwu to apologise to Nigerians is far-fetched. Such a call is alien to the ruling party. The army under the ruling party would not apologise for killing close to a thousand Shiites at Zaria; nor would they apologise for killing harmless Biafra agitators in Onitsha and Aba; nor would anyone in the ruling party find it worthy enough to apologise for the kidnappings, abductions and killing of Nigerians in their hundreds by Fulani herdsmen across the country as a result of government failure to protect its citizens, yet, Tinubu is splitting hairs over a statement by Kachikwu while forgetting that apologising for anything is not in the DNA of the ruling party. Where any apology is issued, it is more of an exception than the norm!
Even if we take Tinubu's meaning of Kachikwu's statement to be the true position, then we must pity Kachikwu. It simply means that a fine mind has been corrupted by a roguish company that some politicians are!
In as much as Nigerians are not happy with the fuel crisis, it should not be blamed on Kachikwu. It is obvious that Kachikwu is among the very few ministers in the Buhari administration who are not only working but are also seen to be working. Other ministers have been applying the siddon look approach to governance while the nation continues its unabated descent into socio-economic abyss, no thanks to a lack of policy direction by the president.
Rather than blame Kachikwu for the obvious gross incompetence of the generality of the APC government, Nigerians will continue to remember that it is wily politicians like Tinubu who conspired against the Nigerian people to install a visionless and rudderless government upon us all just to continue to feather their own nests. Some have even alluded that the reason for this latest attack on Kachikwu was because the APC leader has already positioned one of his lackeys for the plum job for the diversion of our commonwealth to the pockets of the Lagos landlord.
Even if the former Lagos State governor felt so irked about Kachikwu's statement, what one would have expected him to do was to call the minister's attention to it in private rather than make it a public issue. As a leader of the ruling party, Tinubu has unfettered access to all government functionaries. If there is no ulterior motive to it, why all the publicity stunt? He should not pretend to be weeping for us, we are not impressed!
The Jagaban should look elsewhere for scapegoats. He should be bold enough to lay the blame of the current dire situation of our country at the doorstep of the president at whose table the buck stops, himself and his party. Never have we had it so bad!
It is not Kachikwu's fault that Nigeria's new staffing index is down below 50.0 reading. It is not Kachikwu's fault that products sales have continued to fall since the advent of this administration. It is not his fault that market growth has kept declining for straight 5 months. It is also not his fault that business confidence in Nigeria is down for the 7th month in a row. Nigeria's SMI (Sales Managers' Index) fell to a 12-month low in March. Our naira is still in search of even a straw to save itself from drowning since the "progressives" have halted its progress from May 29, 2015. The power crisis is even worse than the fuel crisis. We are not even talking about the continued job losses, the deeply depleted capital market etc!
Rather than continue to play the ostrich, Tinubu should own up and apologise to Nigerians for this grave mistake and hardship which his political naivety enrobed in a borrowed apparel of sagacity has caused the people. Using the unnecessary and unsolicited criticism of a statement by Kachikwu as a launching pad to winning APC's BOT chairmanship is too mundane and too hypocritical of a godfather-turned-spectator.
_______________________________
Article written by Jude Ndukwe
Disclaimer
It is the policy of NewsWireNGR not to endorse or oppose any opinion expressed by a User or Content provided by a User, Contributor, or other independent party.
Opinion pieces and contributions are the opinions of the writers only and do not represent the opinions of NewsWireNGR.