Dahiru Bala, Yunusa's Dad Says His Son Never Cohabited With Ese Oruru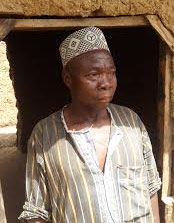 Estimated Reading Time: <1
Dahiru Bala, biological father of Yunusa Yellow, the youngman believed to have kidnapped a Bayelsa teenager, Ese Oruru Wednesday declared that his son never cohabited with Ese Oruru "because of embedded contraption that are highly offensive to my religion" and that "there was no marriage between his son and Ese Oruru.
Ese is said to be 5 months pregnant, and that is why she wore a white Hijab dress on her arrival from Kano on Tuesday.
IGP has however, directed the Bayelsa State Police Command to take over investigation in the child violence offense saga because according to sources, the offense was committed in Bayelsa which is the place of residence of the abductor, Yunusa Dahiru.
Yunusa will be moved to Yenegoa to face interrogation and prosecution for kidnapping and child abuse as well as violence against a girl-child.
The Force Spokesperson, Acting Assistant Commissioner of Police (ACP), Olabisi Kolawole, disclosed this at a news conference in Abuja on Wednesday.
Kolawole said that aside the prosecution of the actors in the case, any officer indicted would be sanctioned accordingly.
"I can assure you that the abductor and all other actors in this abduction saga will be brought to justice.
"Any officer indicted of professional dereliction will be firmly dealt with accordingly.
"This is the only way this nation can make a clear statement in unison that any individual that violates the sanctity of the right of our children shall be dealt with in accordance with the country's laws,"she said.