To End "Internal Strife" In The Party, APC Chairman, Oyegun To Proceed On Leave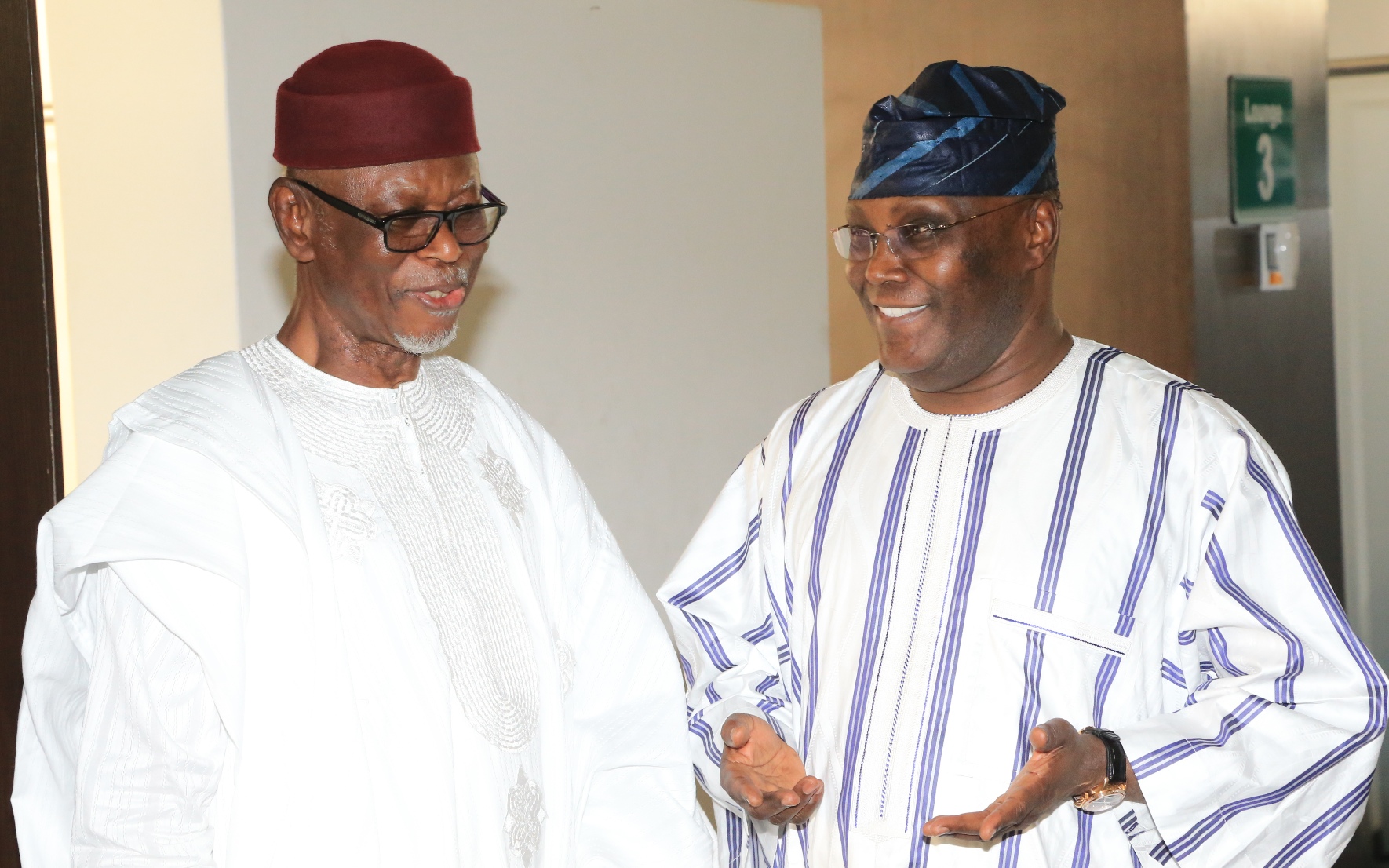 Estimated Reading Time: <1
Reports yesterday that the Chairman of the ruling All Progressives Congress (APC), Chief John Odigie-Oyegun, will go on a month-long vacation is fuelling rumours in party circles he is being eased out.
The leave, which is alien to Nigeria's political history, is said to be a way to provide a soft-landing for the APC National Chairman so as to end the "internal strife" in the party.
The APC has been struggling to unite its members since it defeated the Peoples Democratic Party (PDP) in the 2015 presidential elections.
According to Daily Trust account, the division worsened after the emergence of Saraki and Dogara as Senate President and Speaker respectively against the preferred candidates of the party.
Some of the allegations against Oyegun include his inability to handle serious issues like the National Assembly leadership tussle.
Top party wigs, including former Vice President Atiku Abubakar, APC National Leader, Ahmed Bola Tinubu, Senate President Bukola Saraki and Chief Oyegun himself, met in a closed session with Vice President Yemi Osinbajo at the State House, Abuja yesterday.
Sources that monitored the meeting said Oyegun's case was discussed.
Party sources said yesterday that the chairman may be given an important board appointment so as to make his exit honourable.
The absence of the APC National Chairman at the party's National Secretariat yesterday further boosted the reports which were later dismissed as untrue by the party's Deputy National Chairmen South and North, Engr.Segun Oni and Senator Lawal Shuaibu respectively.
However, the two party officials received visitors on behalf of the National Chairman yesterday.
Reacting to the reports, Senator Shuaibu told Daily Trust that the report should be ignored.
"He wanted to go and see his doctor and also have some rest since last week but could not do that because of the many challenges posed by the various litigations," Shuaibu said.
Reacting, Engr.Oni simply said, "He has not yet gone on leave. Even if he goes on leave, I don't think it will be that long."