NLC President Says The Increase In Kerosene Price By The Current Administration Is Fraudulent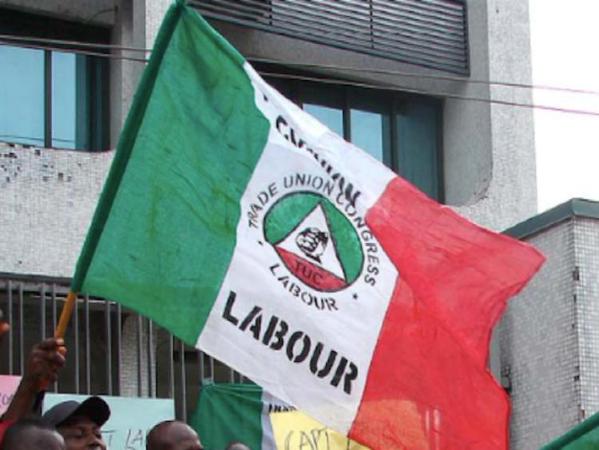 Estimated Reading Time: <1
Sampson Unamka cornered the President of the Nigeria Labour Congress, Comrade Ayuba Wabba who was in Lagos at the weekend for the NLC National Executive Council (NEC) meeting where he spoke on moves by the organised labour to resist the kerosene price hike among other issues.
Excerpts:
What is the NLC going to do over the removal of subsidy from kerosene?
Frankly speaking, I doubt whether there is still an existing subsidy with the current market price of crude oil, because the price nosedived, as such, our conclusion is that we're not sure that what they did was even removal of subsidy. What they did was outright price adjustment because the template which they displayed on their website after 24 hours that template was actually withdrawn. The template would have allowed us to be able to interrogate what parameters were used to do the price adjustment.
But the truth is that with the current global price of crude oil, we should even be paying lower than what they have come up with at the moment. So, it's clear that it is just a price increase and what we have kept on saying is that there is still a lot of element of corruption in the system even in Pipeline and Products Marketing Company (PPMC) itself. So what we're calling subsidy in Nigeria, is actually corruption and why I say so is because if you look at the current price, Nigerians are suppose to pay less but what they did instead is that we're now paying more due to corrupt practices. They have transferred the burden now to the larger Nigerian citizens.
So I can say clearly that I'm not sure with the current fall in global oil price, Nigerians are supposed to pay lower. In many countries, people are paying lower, what they are trying to call subsidy now is because of the fact that one we're basing our argument on importation. This importation will be in dollars and they have already devalued our currency. So it's just this element of corruption that they are transferring to all of us and therefore one of the processes of adjusting the price of kerosene is not transparently done because there is no template. If you go to their website now, you will find out that there is no template, so what basis have they used that we can actually interrogate to see whether there is even any subsidy or not. The one they did for Petroleum Motor Spirit (PMS), where they removed 50 kobo, if you look at the template carefully it's one of the components that they removed and that is what they call removal of subsidy.
So are you saying there is no subsidy removal?
What they did with kerosene is like testing the waters. I believe the price increase is in agreement with the prescription of the International Monetary Fund which favours price modulation system. So, I won't be surprised that once the price of product goes beyond $46 to the barrel, we are sure that what they would do is to adjust the price and transfer the burden to Nigerians. What we're therefore saying is that instead of transferring this component of corruption to Nigerians why not make the process transparent?
I believe that if there is a transparent process in place, Nigerians should be paying less under the current dispensation. There is continuous funding of crude oil import in many parts of the world. But because of inherent corruption in the system, which we discovered in the aftermath of the 2012 subsidy scam, clearly we now know that both the Nigeria National Petroleum Corporation, NNPC, the PPMC and some oil marketers cannot isolate themselves from the mess we're in right now. So those are issues that I think should form public opinion in responding to this issue.
From all indication, the price hike is already a fait accompli. So what is the organised labour going to do about it?
Our respond here today clearly is the fact that we don't believe that the issue of subsidy on kerosene still exists with the current pricing. Having said that, we believe with the current price of oil globally, Nigerians are supposed to pay less. What they merely did was to adjust price upwards without any template, if there is template let them make it available so that Nigerians can be able to see. Therefore, our respond is that Nigerians and all of us have agreed that we're going on intensive mobilisation to sensitise Nigerians on this ill policy, which the government is trying to use as bait. We believe this is obviously trying to shift the goal post of transparently operating the system.
If you look at the 2012 episode, it's clear that what they claim is subsidy is monumental corruption that was put together. And what they want to do now is that without even sanitising the system, they want to put this entire component and add it up such that consumers will continue to pay more. For me, I think that is a bitter-pill they want Nigerians to continue to swallow. But I believe the most decent thing to do is to ensure that they system is cleaned up. All we're saying is that let us know what is the landing cost of a litre of petroleum and then we can begin to work and see how best this challenge can also be addressed.
Besides, the excuse they have continuously given is that we're importing fuel from Europe. We know for sure that if we have crude oil here and we have refineries within the shore of West Africa that can also be used to refine products and bring it back so the issue of freight would have reduced with lots of other tax components reduced and ultimately the price will reduce. But they have consistently relied on import from Europe as such this has helped to jack up pricing template and the component prices so that Nigerians will continue to pay more.
So I believe that the economics of fuel import as we have now is to satisfy the interest of those marketers and those importers. If you look at the policy carefully, it's protecting their interest not protecting the interest of the larger consumers. And for me, it is more worrisome that policies of government which should be in favour of the poor and the most vulnerable who cannot afford to even pay more is favouring a few clique in the society. We have looked at the issues squarely and seen the challengesand our conclusion at NLC is that we reject the increase and we're going out to actually mobilise and then come up with an appropriate respond strategy, effective from today (Friday).
There are claims that the NLC was part of those who benefitted from the N9.2billion kerosene stove largess under the immediate past administration of President Goodluck Jonathan?
On the issue of distribution of the kerosene stoves by the past administration, I make bold to say we were not part of it and NLC have not been directly involved in any issue of that stuff. It should be people that I think have used that opportunity to advance their interests. But NLC directly have not been part of managing any stuff or any kerosene issue.