Nigeria's Economic Crisis Just Got Worse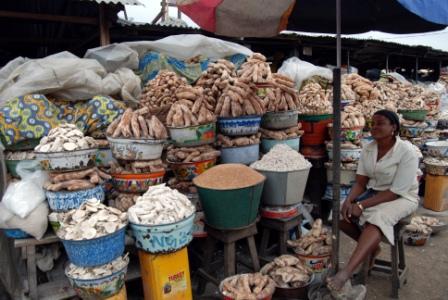 Estimated Reading Time: <1
Central bank Governor Godwin Emefiele on Tuesday resisted calls — again — to weaken the currency despite a plunge in oil prices that's slashed revenue in Africa's biggest crude producer, reports Bloomberg.
He stuck to his foreign-exchange restrictions that have led to capital flight, curbed output in the continent's largest economy and led to the naira dropping to a record low on the black market.
Emefiele gave no indication in his Monetary Policy Committee statement that he is ready to ease controls even though they have been widely panned by investors, criticized by businesses and questioned by lawmakers.
That's set to deepen the crisis for an economy that probably grew at its slowest pace in 16 years in 2015, is facing inflation of 10 percent and a record budget deficit to pay government salaries and build roads and power plants.
"There is pressure but there is no way of exerting market discipline on the Nigerian central bank," Ayodele Salami, who manages about $500 million of African equities as chief investment officer at Duet Asset Management in London, said by phone.
"We need to see a collapse in growth," he said. "It's not yet gone into territory where they have to panic. If growth was to be 1 percent or even go negative, I think that would definitely be the key thing that would persuade the central bank to move."
The economy probably expanded 3 percent last year, the slowest pace since 1999, and is set to grow 4.1 percent in 2016, according to the International Monetary Fund.
Black Market
The central bank has effectively pegged the naira at 197 to 199 per dollar since March by restricting imports of products from glass to wheelbarrows, halting supply of foreign currency to exchange bureaus and all but shutting down the interbank market with trading limits.
While Emefiele on Tuesday acknowledged the need for improving liquidity, he said policy makers were also committed to stability in the naira.
Nigeria has resisted devaluation while oil-producing nations from Angola to Russia and Mexico have let their currencies weaken.
The naira was trading at about 306 per dollar on the black market on Tuesday. Naira forwards soared after Emefiele's speech, suggesting traders have lowered their expectations of a devaluation.
Naira three-month non-deliverable forwards rose to 229.25 per dollar at 4:38 p.m. in Lagos, the commercial capital, from 250.5 earlier on Tuesday.