Presidency Says Ex-President Jonathan Won't Be Spared In The Ongoing Corruption Probe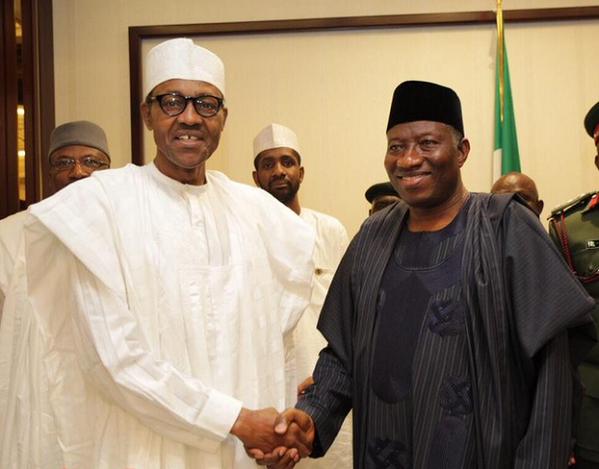 Estimated Reading Time: <1
In Nigeria's ongoing war against corruption, President Muhammadu Buhari will not spare anyone who has a case to answer, and his predecessor, Goodluck Jonathan, would face justice if guilty, presidential spokesperson, Femi Adesina, has said.
Mr. Adesina tells PREMIUM TIMES on Thursday, when he visited the newspaper's office in Abuja, that Mr. Buhari has "no accord" to shield any corrupt person from prosecution.
"There is no accord," he said, "if the corruption fight needs to get there (making Mr. Jonathan face justice), it will get there."
"There is no accord that if corruption is proven, it will not be tried," he said of the former president. "With this president, nobody will be protected. And I underscore it, if it needs to get anywhere, it will get there."
He emphasized that there was no agreement prior to the March 2015 presidential election that Mr. Jonathan would not be made to face trial if corruption allegations were proven against him.
Several top officials who served under Mr. Jonathan, as well as his political associates in the then ruling Peoples Democratic Party, are currently being tried, or investigated by the Economic and Financial crimes Commission, for corruption.
A major case involves a former National Security Adviser, Sambo Dasuki, accused of diverting $2.1 billion arms money, and sharing same to politicians and cronies of the former president.
Mr. Buhari has also been accused of bias against the PDP.