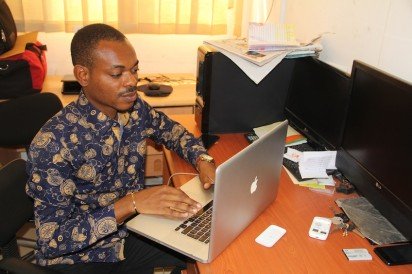 Ondo State Governor, Dr Olusegun Mimiko, has approved the appointment of astute multimedia journalist, John Paul Akinduro as his Special Assistant on Digital Media.
Akinduro was, until his appointment, Media Assistant in charge of both traditional and New media in the office of the Chief Press Secretary to Governor Mimiko.
He is an alumnus of the prestigious Pan African University and has worked in various media establishments including, NN24, Nigeria's first 24hrs news network and CNN Affiliate.
Akinduro was finalist in the International Centre for Journalists, Washington D.C. [ICFJ] Halla Nigeria Project as well as served as a trainer for selected Citizen Journalists in the Niger Delta under the same Programme.
He is the Principal Manager and Co-Founder of OndoTv, a Video-On-Demand channel based on Youtube
For his new assignment, Akinduro will design and implement the state's new media strategy, as well as create content and engagement? for online community participation.
His appointment takes immediate effect.