Transition Monitoring Group Deploys Elections Observers For Saturday Bayelsa Re-run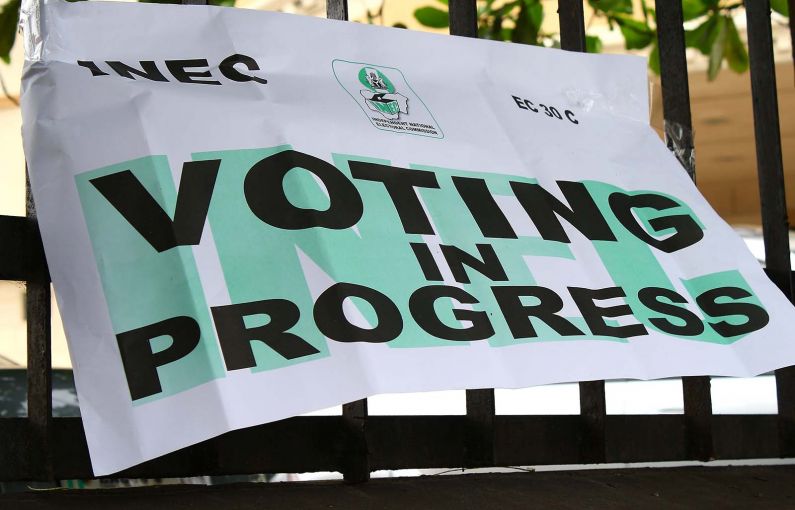 Estimated Reading Time: <1
The Transition Monitoring Group, TMG has deployed 99 observers for the supplementary governorship election in Bayelsa scheduled for Saturday.
The supplementary vote is expected to hold in Southern Ijaw Local Government as well as in other polling units where elections were cancelled on December 5, 2015.
TMG Chairman, Ibrahim Zikirullahi in a statement issued in Abuja Thursday said the observers will use the Quick Count observation method to monitor the election.
He said the quick count is an advanced and scientific election observation methodology that utilizes well-established statistical principles and sophisticated information technologies to provide timely and accurate information on the conduct of voting and counting process throughout Election Day.
"It is the only election observation methodology that independently verifies official results as announced by the Independent National Electoral Commission (INEC).
"Throughout the supplementary Election Day on January 9, 2016, TMG Quick Count observers will keep an eye on the process in Southern Ijaw and other affected polling units.
"The Quick Count observers will be at their pre-assigned polling units all day to report on various processes, including set up by INEC officials, accreditation, voting, counting and announcement of results.
"Immediately after INEC announces, TMG Quick Count will verify the final result as announced by the electoral umpire.
"The Quick Count verification of the result will be based on impeccable data from a representative random sample of polling units.
"The Quick Count data would give the electorate, political parties, voters and other stakeholders important insights on whether the outcome of the election reflects the vote cast by the people of Bayelsa or not," he said.
It could be recalled that the Bayelsa governorship election of December 5, 2015 was declared inconclusive as a result of violence that undermined the process.
Political actors mobilized militants to do their bidding resulting in the harassment and intimidation of voters, election observers and INEC officials.
All these happened in spite of early warning signs from TMG Pre-Election Observation reports, which indicated a likelihood of violence in a number of Local Government Areas.
TMG calls on the political parties and the contestants to ensure the sad incidents of December 5, 2015 are not repeated on Saturday.