Senator Ashafa Explains Why The Nigerian Senate Needs Vehicles Worth N4.7 Billion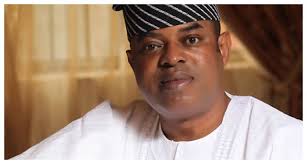 Estimated Reading Time: <1
The Chairman of Senate Committee on Land Transport has said the reported new vehicles worth N4.7 Billion are not personal vehicles to legislators, maintaining that they are meant for oversight functions.
Speaking on Channels Television's Sunrise Daily on Monday, Senator Gbenga Ashafa, said that "I must tell you that issues were raised and like any government arm, what you find out is that you can only manage whatever is given to you in the budget.
"Let me go further by explaining that there is no new vehicle for any legislator as I'm speaking with you.
"But for those who came in, whether first, second or third term, the vehicles some of them used at their previous administrations, were sold out to them at the current price that was prevailing. The money for the cars sold, would go back to the system", he said.
The Senator further shed more light into the transport loans and car allowance allocated to legislators.
"The revenue mobilisation and fiscal commission had in place the remuneration allowances and salaries of legislators.
"Whoever comes in as Senate President or occupy any leadership position at the Senate, will have to comply with all those indices in the remuneration package", he explained.
Answering a question on how members of the National Assembly are looking critically at reducing their budgets, Senator Ashafa said that "I can give you for a fact that whatever is necessary to do in order to sacrifice in ensuring that the budget is lean, transparent and workable as far as President Muhammadu Buhari is concerned, we will buy into it.
"President Buhari had promised that he would have a closed door session with us, we are waiting for that and we will will be transparent about whatever will be discussed in the meeting.
"If the consensus is that, this vehicle issue should be desiccant, so be it. We are ready to sacrifice for the sake of moving this country ahead", he added.
President Buhari had frowned at plans by the National Assembly to buy over 400 new vehicles worth N4.7 billion at a time the nation is facing cash crunch.
The President criticised the plan on Wednesday, December 30, during his first televised Presidential Media chat, saying he had rejected a plan to buy new vehicles for himself in the 2016 budget estimates.
"I turned down a N400 million bill for cars for the presidency, because the vehicles I am using are good enough for the next 10 years", he said.