Over 60 Feared Killed In Maiduguri Multiple Suicide Attacks,15 Bombs Placed In Different Locations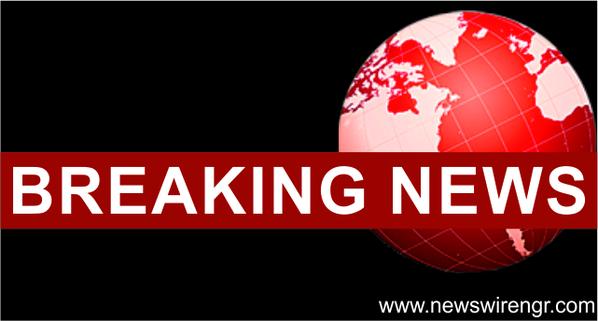 Over 60 people are feared to have been killed in multiple suicide attacks which rocked different locations of Maiduguri, the Borno state Capital, from 7pm yesterday to 6am this morning.
About 15 bombs might have been detonated by female bombers, Daily Trust reports.
As at the time filing in this report, rescue operation is still on as soldiers, Civilian Joint Task Force and other security operatives have blocked major exit routes leading to Ajilari Polo near Federal High Court and Molai road by Bakassi Internally Displaced Persons (IDP) camp where most of the attacks took place.
Many of the attacks were from female suicide bombers smuggled by the insurgents into the town after confrontations with the military believed to be a decoy.
A member of youth vigilance group who spoke anonymously to our correspondent, noted that the armed confrontations of the sect with the military was nothing but diversionary as the main plan was to smuggling female suicide bombers into the troubled town.
He said there were diversionary attacks at Alidawari and Jiddari Polo areas on Sunday evening.
He explained at Alidawari, the military engaged the terrorists in an attack where four corpses were initially seen on Sunday night.
He, however, said that nine other corpses were found in surrounding bushes on Monday morning.
He said most of those killed are believed to be residents of the area fleeing the troubled spot but were felled by strayed bullets.
The source said the insurgents struck again on Sunday at about 7:30pm at Jiddari Polo, during which they attacked a local beer parlour which they burnt down after killing two persons.
He said they moved from the beer parlour to a house which they razed and killed its residents, an entire family.
They left the house with the car of the owner of the razed building, but were pushed back by the military during which nine persons were killed in the attack where RPGs were deployed.
He said, "In what I believe was the main purpose of their (insurgents) siege on Maiduguri, a female suicide bomber killed two persons when she detonated a bomb strapped on her."
He also said there was another attack on Sunday at Isari village behind the Maiduguri NNPC Mega Filling Station where two female suicide bombers that pretended they were fleeing from insurgency attacks detonated bombs which killed 19 persons.
He said, "Two female suicide bombers ran into households in Isari as if they were fleeing from attacks in part of the town, detonated bombs that killed nineteen other persons."
He lamented that the attacks extended to Monday morning with two female suicide bombers approaching a group of men warming up themselves from a bonfire set at the residence of a local chief (Bulama).
He said, "About 40 persons were killed by two female suicide bombers who ran into them at Sulemanti ward within Polo area at the residence of the Bulama beside a mosque warming up themselves with fire they set up."
In a statement by the Media Coordinator of Operation Lafiya Dole, Col. Mustapha Anka, the military said it had intercepted and destroyed 10 suspected Boko Haram suicide bombers on the outskirts of Maiduguri.
The statement read in part, "Contrary to earlier media reports and rumours flying around, two Boko Haram terrorists suspected suicide bombers earlier intercepted by vigilant troops disclosed their colleagues intent to enter the city with the aim of detonating bombs in selected public places.
"Consequently, the troops laid ambush on the terrorists suspected routes along Damboa road and eliminated them. The suicide bombers were intercepted in three different locations approaching the city; Ajiri area towards Damboa road, High Court axis and the Eye Hospital Area.
"The Explosive Ordinance Device team have been mobilised and they are combing the general area as well as clearing the debris. Normalcy has been restored to the general area and the public are please advised to go about their normal businesses and social activities. However, it is important to maintain more vigilance and security consciousness."
Our correspondents could however report that there is growing apprehension among the people of the town that female suicide bombers may be on the prowl.
The security screening has been heightened at all checkpoints in the town and at public institutions.