Financial Recklessness: Kogi State House Of Assembly Speaker Impeached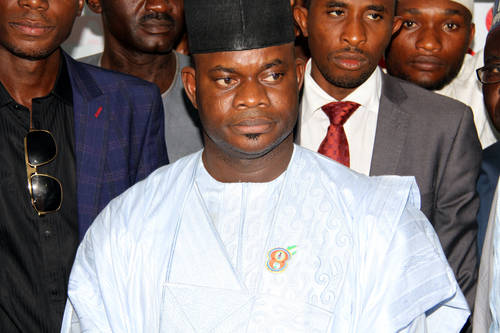 The speaker of the Kogi State House of Assembly, Momoh Jimoh, was impeached by representatives today, according to reports by Vanguard.
It was also found that 17 out of the 25 members House of Assembly voted to remove Mr. Jimoh for financial recklessness and misconduct while in office.
Reports say both Mr. Jimoh and the newly elected Governor Yahaya Bello are from Okene Local Government Area (LGA) which may have factored into his impeachment to ensure a balance of power in the State.
The new speaker of the Kogi State House of Assembly is Godwin Osiyi in a House comprised of 14 members of the Peoples Democratic Party and 11 members of the All Progressives Congress.