Former President Jonathan Calls For The Review Of Card Readers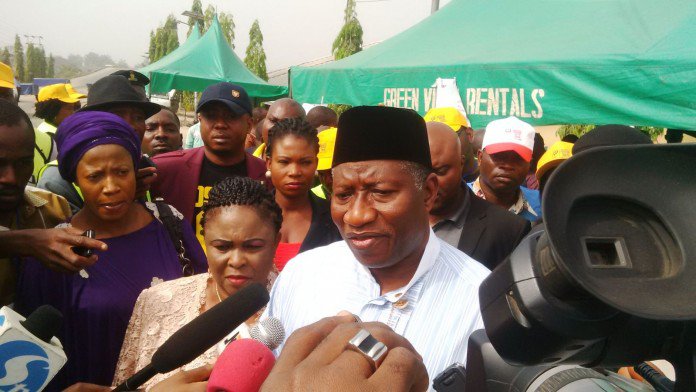 Estimated Reading Time: <1
Former President Goodluck Jonathan has called on the Independent National Electoral Commission to review complaints regarding the use of permanent voter's card and card readers for elections ahead of the 2019 general elections.
Jonathan told journalists in his village, Otuoke, after his accreditation in the ongoing Bayelsa governorship election that the rate of complaints about the card reader was very high and discomforting.
The former president said he had expected INEC to have handled card readers better and provided enough incident forms to enable more registered voters to vote considering the fact that it is an isolated state election.
Although Jonathan and his wife, Patience, were accredited without any incident, some of those who went for accreditation with him encountered setbacks.
"About five people who came with me including my mother, my elder sister and a former commissioner in Bayelsa State were rejected. These are known people, they cannot go and carry a fake or cloned card, yet the card reader rejected them for accreditation," he said.
He added that it was, therefore, important for the concept of the card reader and its technology to be improved upon.
Jonathan appealed to residents of Bayelsa State to stay calm and peaceful throughout the ongoing governorship election in the state.
He explained that when elections are not peaceful, credible and transparent, "we then elect leaders who cannot account for their stewardship".