Sheikh Zakzaky Knows Those That Attacked Shiite Procession & It Was Not B'Haram As Claimed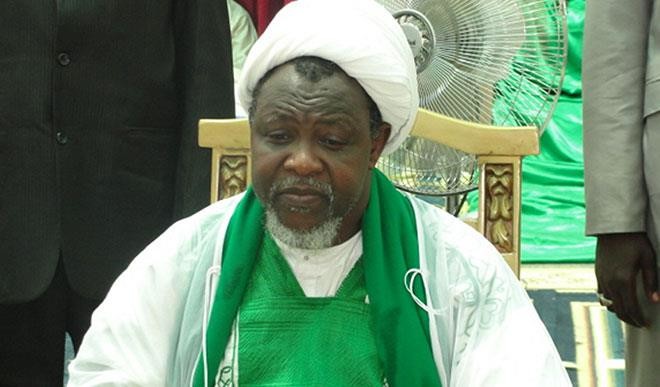 Estimated Reading Time: <1
Leader of the Islamic Movement in Nigeria, Sheikh Ibrahim Zakzaky, has said that those behind the Friday attack on the group are known to him.
A statement by Ibrahim Usman, said Zakzaky spoke at the end of Nahjul Balagha study session held at Hussainiyyah Baqiyyatullah, Zaria on Monday.
The statement quoted Zakzaky as saying, "We know the names of the contractors and those contracted to commit the massacre; their identities are not hidden. Therefore, we cannot be cowed by an imaginary Boko Haram tale; let them tell it to the fools and ignorant. They should know that they are dealing with people with foresight, wisdom and intelligence, and above all, the real religion."
"I refute the claim on the Kano Friday attack as the attack was manipulated to make the public believe that certain faceless group named Boko Haram were behind it. There is nothing like a suicide bomber; they tortured and drugged unsuspecting captives and made them carry the explosives which they detonated," he said.
He further stated: "The announcement by the Department of State Service (DSS) that there would be attacks on mosques and churches by female insurgents has given them away; how did they know about it and where it will happen? It clearly means they are accomplices to the atrocity.
The perpetrators of Kano bomb attack were the same people that seven years ago in broad daylight attacked Ashura procession and killed people in Potiskum. They also killed 34 people during Quds Day procession in Zaria in 2014.
In most cases, these killers carry out the offensive under the watchful eyes of security operatives, sometimes escorted by tinted glass vehicles. Last year, bombs were buried along routes of the trek, while similar episode was planned to be repeated this time around.
The mass massacre of Muslims has become a vogue across the world. Who is carrying out senseless killings in Yemen, Syria, Iraq, Afghanistan and Lebanon? They are the same people carrying out attacks here and we know them and we cannot be cowed."