Calabar Monorail Now Ready For Commissioning, Functional Before Carnival, Says Ayade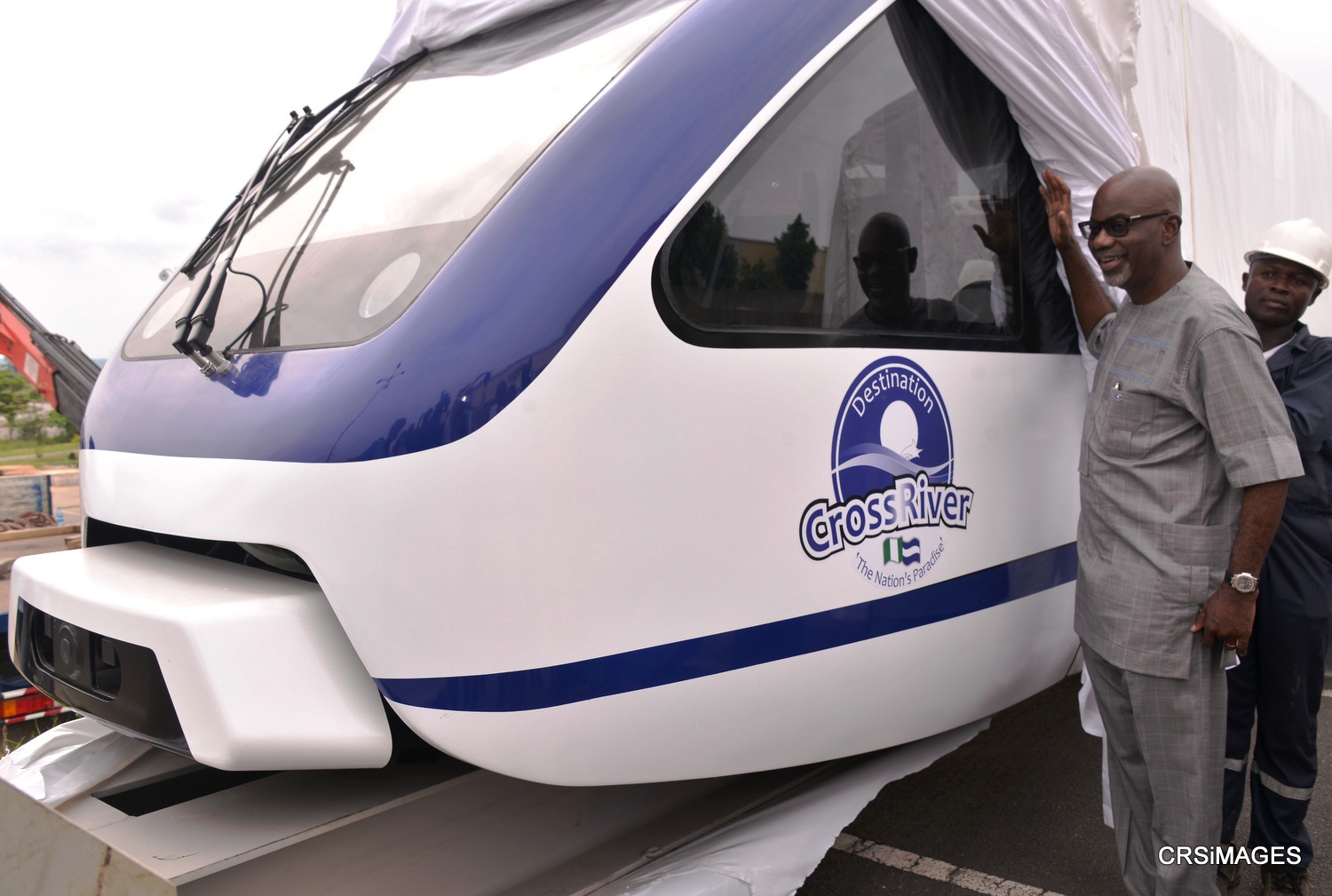 Estimated Reading Time: <1
Cross River State Governor, Professor Ben Ayade, has disclosed that the Calabar monorail which is under construction will be inaugurate and operational before the famous Carnival Calabar which holds on December 28.
The governor, who stated this when he inspected ongoing work at the facility assured that the monorail would be ready and become operational before the carnival day on December 28.
Ayade said upon completion, the Calabar monorail would be the first in sub-Saharan Africa, adding that it is expected to breathe a new life and increase footfalls into Tinapa Business Resort as well as bring about additional spinoff to the economy of the state.
According to the governor, "This monorail should be working, latest by December 20. That is the commitment we have received from the contractor handling the project."
Stressing that the monorail is a confluence between the Calabar International Convention Centre (CICC) and Tinapa Business Resort, Ayade said: "Owing to the vagaries that have attended the effective functioning of Tinapa, resulting from institutional and regulatory framework, my predecessor, Governor Liyel Imoke, in his wisdom, decided to conceptualise a way to bring both CICC and Tinapa together.
"So, what we are doing essentially is to sustain that vision of breathing a new life into Tinapa, create additional value into the city landscape. Having understood the concept of an international conference centre, going from your hotel room to the conference centre on a monorail, we need something that would complement the monorail, the convention centre and the Tinapa. It is for that singular reason that we have conceptualized a brand new and exotic city to be known as Calas Vegas. It is a concept we got from Thailand and it has already been designed."
Offering further insight into the new city, the governor allowed: The idea is to conceal a wonderful villa with a yacht system in the thick forest surrounding Tinapa. There will also be a flotilla restaurant that will seat to 30 to 40 people. It is a specially designed lifestyle yacht restaurant. The beauty of this concept is that there is something to keep you busy while you are in Tinapa. It was the absence of these facilities that have created a business lull in Tinapa and rendered it near moribund."
Ayade further stated that "we do not want our tourists to be bored, which is why we are thinking of breathing a new oxygen into Tinapa by introducing the yacht system which is a mobile flotilla along with the monorail to make both conferencing and shopping enjoyable. It is going to be the first of such restaurant around here."