Former Sokoto Governor, Bafarawa Escapes Arrest After EFCC Lays Siege On Residence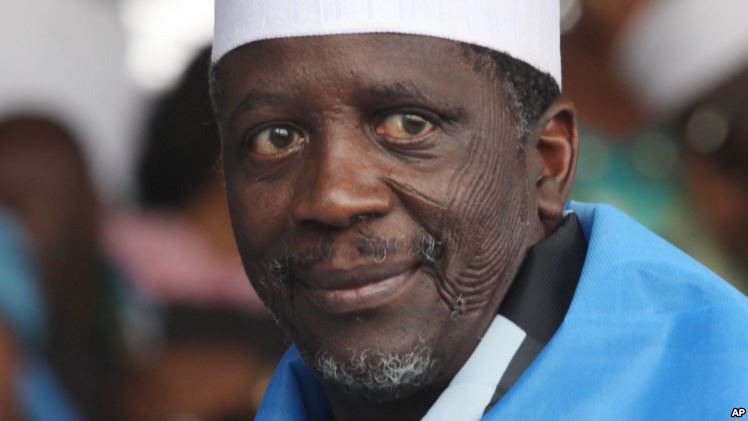 Former Governor of Sokoto State, Attahiru Bafarawa, has escaped arrest after about three-hour siege on his Usuma Street, Abuja residence by the operatives of the Economic and Financial Crimes Commission, EFCC.
As early as 6am on Thursday, the peratives of the anti-graft commission, supported by armed mobile policemen, lined up along the street and surrounded his house.
A credible source at the ant-graft commission who pleaded anonymity confirmed the raid, saying "it was a botched attempt to arrest Bafarawa".
PREMIUM TIMES learnt that Mr. Bafarawa, who left Nigeria for Saudi Arabia two weeks ago, is currently in the United States on vacation.
Mr. Bafarawa and 15 others, mostly his aides while he was a governor, have been facing trial since they left office in 2007 for alleged misappropriation of public funds totalling N15 billion.
The former governor, who is a political associate of the embattled former National Security Adviser, Sambo Dasuki, had accompanied the former NSA to court to answer charges of unlawful possession of firearms and alleged retention of funds, contrary to Section 15 (2)(d) of Money Laundering Prohibition Act 2011.
On November 3, operatives of State Security Service arrested a former Governor of Adamawa State, Boni Haruna, a few hours after standing surety for Mr. Dasuki.
Mr. Haruna was allegedly quizzed over "multi-billion investment in Ghana".