Dasuki Lied, Shunned Arms Probe Panel's Invitation – Presidency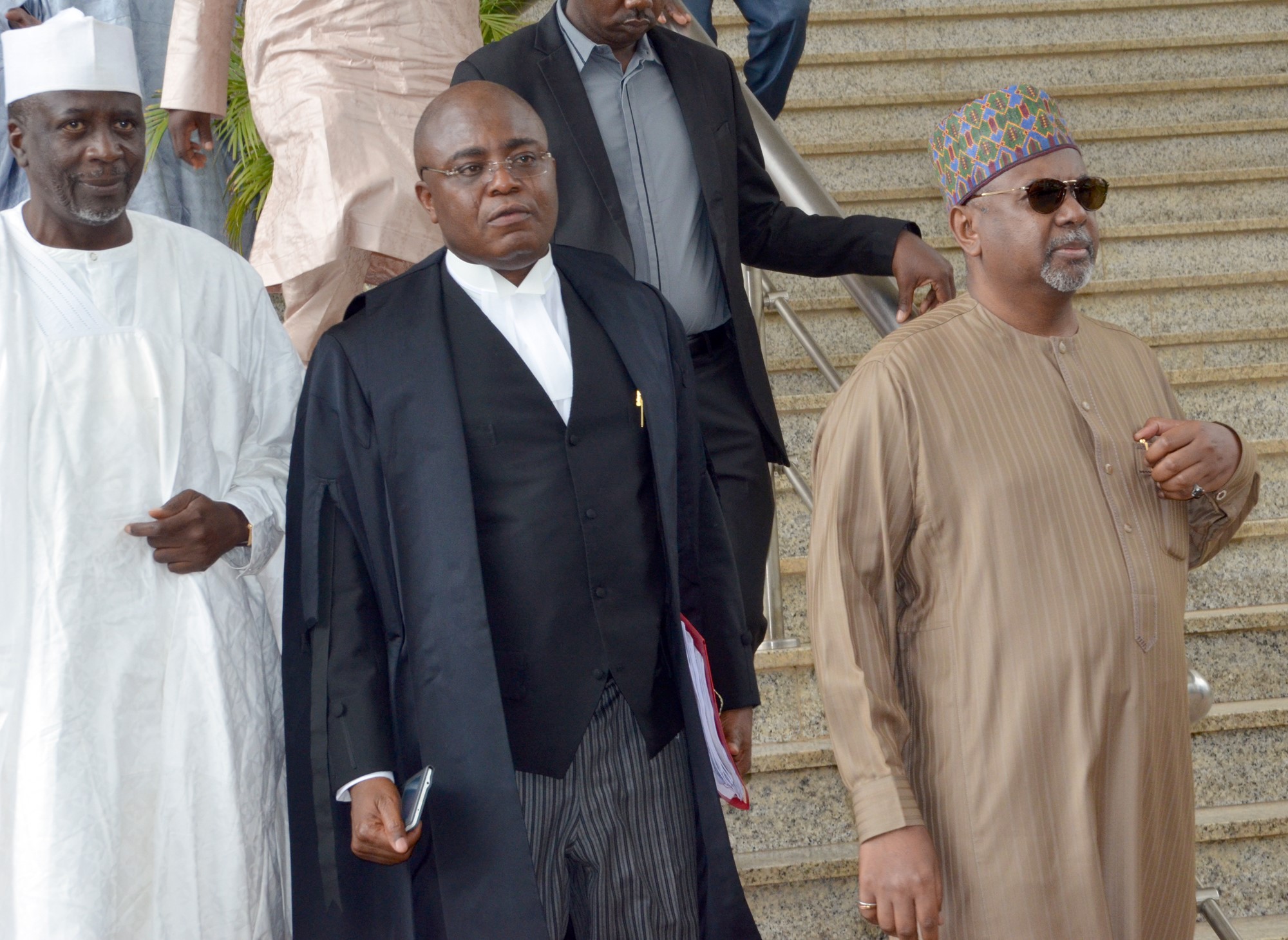 Estimated Reading Time: <1
The Presidency has faulted the claim by the embattled former National Security Adviser, Col. Sambo Dasuki (retd.), that he was not invited by the presidential committee, probing the purchase and supply of arms during the administration of former President Goodluck Jonathan.
The immediate National Security Adviser, Colonel Sambo Dasuki had denied ever receiving any formal or informal invitation to appear before an Investigative Panel on the Procurement of hardware and munitions in the armed forces.
Ex-NSA Dasuki, who is responding to a statement that President Muhammadu Buhari has ordered for his arrest over arms deal.
"I have never been invited formally or informally to appear before the panel. I am therefore not only surprised but embarrassed by seeming indictment by the panel purportedly operating from Office of the National Security Adviser that never contacted me." he said..
"For the record I am proud to serve my nation with the best of intention and ensuring the recovery of more than 22 local government councils from Boko Haram terrorists.
"Because of the pride on how we tackled terrorism and defeated Boko Haram terrorists through our gallant troops and partners in the twilight of the previous administration, that is the reason I have insisted on open and public trial of my stewardship rather than secret trial in the court as being canvassed by my prosecutors."
A source in the Presidency, who spoke on condition of anonymity on Thursday, said that the Federal Government was in possession of evidence to show that Dasuki was duly invited to clear his name.
He said the Department of State Services duly invited the ex-NSA, who however refused to honour the invitation.
The source explained that a summons served on Dasuki was duly acknowledged by his lawyer.
The former NSA had, in a statement on Wednesday, said he was never invited by the John Odeh-led panel to verify the findings of the committee before he was indicted.
Dasuki, who was indicted along with others, was alleged to have awarded N333bn "fictitious and phantom" arms contracts.
But he described the panel's submission as baseless and lacking in diligence.