Adewunmi Emoruwa: The Parable Of 'Oversabi', Only Simple Things Can Destroy Nigeria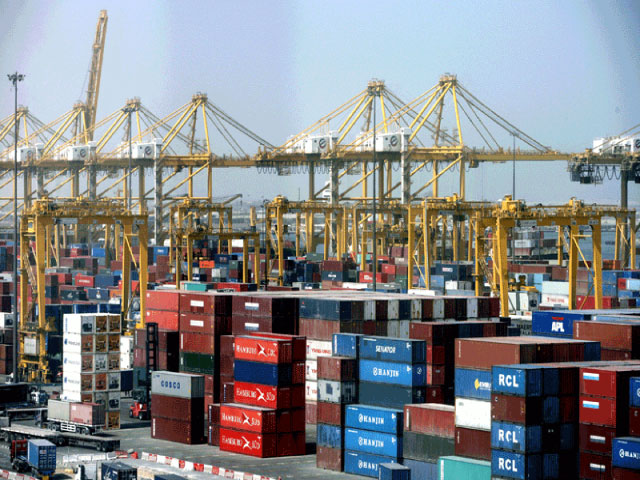 Estimated Reading Time: <1
I have seen a country where everyone knows, a country that boasts the wisest of men, a little lower than the Greek gods but wiser than the global average in this realm of man.  The people are a little more experienced, lived the life, grossed some mileage, grazed, foraged and are dispersed world over. They've seen things, done things and ran things. A country where the roving salesman without a degree or certificate offers a cure-all medicine or pamphlet that holds the promise to solve all of life's issues.  You will find them in the 'motor parks' or bus terminals for the sake of those who find the Nigerian English incomprehensible. Or shall one delve into the world of the how to get-rich-quick merchants, the success manual peddlers or facilitators of business seminars promising lucrative returns and money back guarantees, indemnified by a poor charitable man who needs your N2,500 to make his world spin.
With diverse ideas and schemes Nigerians are deceived to think that we are the smartest kin in the world.  Bros, you be Jew? China has nothing on us. Isn't it only in Nigeria that 'Belgium' (as they say referring to fairly used stuff) is better than China, which represents brand new.
We are incomprehensibly smart, it's like a gift of the spirit – The spirit of Tianshi, Kedi, GNLD and Forever Living, the spirit that witnesses; "you don't even have to do anything – sell or buy products, all you have to do is to invite people" and live a rewarding life.
These are familiar themes especially for kids of Nigeria's middle-income earners in decades past. Some of our parents never received the promised cheques whereas some might have, so as not to risk discrediting the schemes but certainly each person's tale is somewhat different.
The influence of these familiar spirits abounds  – the sharp surge in supply and demand for snazzy success consultants and life coaches who are the custodians of the keys to make it. They are everywhere; in our schools, religious houses, board rooms, and have found their way into government. They encourage us and make it look so easy. We believe in them, aren't we wiser than any other country?
This is not to put sand sand in your Garri, but let this soak; this anecdote serves to uncover the root causes of this  mindset, and the diverse manifestations of the spirit of Tianshi and likes, that deludes us into thinking that all we have to do as a country is simply to tell others; that we will be among the World's Top 10 Economies by 2050 or the highest exporter of Rice in 2070 etcetera. After all, these success speakers often emphasize the power of positive confessions.
We don't have to do anything but Change will occur just by voting out Jonathan.  We don't have to do anything but N1 will be = $1,
We don't have to do anything but just raise tariffs and ban imports, and on Nigerian Rice shall everyone sup. To believe these quick fixes is to practice witchcraft, and that is why the testimonies are everywhere especially in the past 6 Months: Massive Job Cuts, Shrinking Middle Class, Investor Pull outs and drawbacks, GDP Decline, Hyperinflation in Commodity Prices and Sharp Decline in Purchasing Power.
The seducing spirits of 'Keys' does account for the manner of governance that is upon us in this country – We believe we possess too much of Fertile Land and ignore that yield is not a factor of mass. We believe that to boost IGR all we need to do is raise VAT and taxes but ignore that service and revenue are allied. We believe that we have to ban or restrict imports and Nigeria will become self sufficient or begin to export. Who dares ask why Dangote hasn't started exporting to our neighbors (it seems to me his plants are there already!)
Nigeria has become too sophisticated and ahead of its time, we know too much of all that needs to be done, things which the rest of the world has got no clue about definitely.  Is banning always the solution? Why then does Germany not ban coffee imports but re-exports it? Why does Switzerland not ban Cocoa Beans but simply sign stamps or certifies it? And why is Dubai in the UAE  one of the import capitals of this world – and yes they import toothpicks but export more than most producing countries!
Unfortunately this is what neighboring Benin Republic has become to us. It reinforces my position that countries can serve as Strategic Markets, Hubs and Destinations. That's why I don't remember the currency used in Panama as my US dollar was perfectly fine for all transactions during my time there.
What we possess in our 'Sokoto', we have gone searching for in Tokyo, and what is commonplace in 'Ojota', we have gone searching for in Bogota. This is the epitome of our imperial oversabificience. Sometimes one wonders how Nigeria preempted the European migrant crisis and decided that the 'Ghana must go' policy was expedient in the 80's, long before I was born. This fatal policy has set Nigeria back by a million miles. I shall share my thoughts on this later.
Dear Mr. President and His Excellency the Executive Governor of the CBN, Imports are not exactly the problem and restrictions on transactions with the US Dollar is not the solution. These measures are only bound to kill the Poor, except that of course is the only plan of today's government to eradicate poverty. This reminds me of a signpost in La Paz, Bolivia with inscription 'End Poverty. Kill a Beggar' described in Eduardo Galeano's "Open Veins of Latin America".
Today's reality is that Nigeria is an import dependent country and won't attain industrialized or self-sufficient status in the short term. I am puzzled that the short term policies of the government is targeted at 'hurting' those who saved us, in the words of President Buhari in reference to Indian Businesses, during the recent    India – Africa Summit in Delhi.
How do I mean? India and China to Nigeria must be seen as godsend and kind of saviors who through the provision of essentials and the blessings of options have unyoked the lean wages of our largely poor and fast blooming population. Nigeria must relate more strategically with these nations to create mutual growth and prosperity.
What can be done? Firstly, the government should remove and relax all restrictions on trade except banned substances. Nigeria has lost vast amounts of potential revenue to neighboring ports and smuggling activity which all portends increased cost of purchase to the consumer whose purchasing power is in steady decline and individual cash reserves depleting faster than the governments'. Government should embrace the reality that Nigeria will continue to rely on imports given the population and the need to ensure that the poorest among us can feed, clothe and live which in the truest sense is the grace of China to us all. If importing through Nigeria is more efficient and affordable, it can serve as a trade hub for Sub-Saharan Africa as Panama is to Latin America for Electronics and Cotonou and Lome for used Cars. Benin Republic is said to have imported more rice than China and your guess is as good as mine. These are countries for which Nigeria has created Jobs and an Economy. We can no longer rely on the port in Lagos.
We should give some percentage of import tariffs as refund after each fiscal year to importers who bring in unfinished, semi finished, unpackaged products into the country for processing, packaging or labeling and assembling their products here. Simple as this incentive sounds, it will help to unlock millions of captive Jobs and create the avenue for re-export. Think about it, some of the countries that purchase the highest volumes of our crude resources are less the population of Lagos and the size of Kaduna. The same countries to which thousands of our fellow citizens will risk crossing the Sahara Desert and Mediterranean in search of greener pastures.
As at today unemployment of our youth poses a bigger problem than the outlook of our trade balance or currency value. More Jobs, More Taxes, More Production, More Consumption, More Prosperity, Less Crime and the effect ripples on.
Secondly, the CBN should loosen restrictions on the dollar and be flexible enough not to impede trade and make life unbearable for the citizens of the country especially the vulnerable. As presently constituted the current policy framework boosts the black market FOREX business and it is a well known fact that profits soar in the period of scarcity. Foreign Exchange should be openly and freely traded and the Naira should defer to prevailing market forces. It is my opinion that the CBN should actually inject more dollars into the Economy for the purpose of stimulating trade and achieving immediate impact. Emefiele's recent policy at the CBN called PAVE – Produce, Add Value and Export program –  should pave way for a different program: Import Add Value and Re-export. The Nigerian, in my opinion is naturally better at trading than at production like the Arabs in commodities and Jews in money. Deals make the world go round. We cannot substitute the 'Add Value' component from the Nigerian situation but it will take more than just a fancy acronym for this to happen. The injected dollars as I proposed should favor exporters and not pilgrims. Imagine that concessionary rates and credit guarantees are granted to our industrialists and SMEs for the purpose of acquiring plants and machinery from Asia or Europe to take Nigeria from the No 1. Producer of Cassava to No. 1 in Cassava Chips and No. 1 in Industrial Starch and No. 1 in Bio ethanol which is in high demand in China. This is achievable. We must leverage on what we have and not what we lack. It is sad that the cassava farmers in Nigeria today are mostly peasants who in a sense subsidize consumption for those of us who fare better.
Finally, things and times are getting harder. The man on the streets –  'I am not one of them' – expects the broom wielding party of magicians to deliver change in 'just' 6 months. The corollary lies herein; the current oversabi disposition of today's government may in the future save us but the simple things will kill us if left undone. And who then will be left alive to experience the salvation of this our Messiah?
____________________________________
Article written by Adewunmi Emoruwa
Tweets via, @eadewunmi
Disclaimer
It is the policy of NewsWireNGR not to endorse or oppose any opinion expressed by a User or Content provided by a User, Contributor, or other independent party.
Opinion pieces and contributions are the opinions of the writers only and do not represent the opinions of NewsWireNGR.