Count Me Out Of PDP Rebranding, I Am No Longer Contesting For Presidency – IBB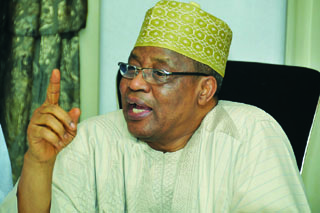 Estimated Reading Time: <1
Former Military President, retired General Ibrahim Badamasi Babangida has turned down an invitation by the Peoples Democratic Party (PDP) to be part of its rebranding conference slated for tomorrow.
In a statement yesterday in Minna, the former military president said he had long bade goodbye to partisan politics.
According to him, "Four years ago at an elaborate event at the Transcorp Hilton Hotels, Abuja, I announced my retirement from partisan politics after my failed attempt to contest for president and having attained the gracious age of 70, in a society where life expectancy stands at a ridiculous 47 years.
"In appreciating what Allah has done for me in life, seeing me through many challenges, stabilizing me during periods of tribulations, and safeguarding me through the thick and thin of political risks, I did state at that event that journalists would not push me around again," he noted.
He said since 2011 till date, he has been playing the role of an elder statesman and "consultant-in-chief" to political office seekers and other like-minds who want his input in their aspirations, adding that he would like to continue in that stead.
"At 74, I feel a deep sense of fulfilment in my new role as non-partisan elder statesman and a patriot; available to all categories of persons without the burgeoning label of any political party or affiliation.
"I have many friends and associates in the two dominant political parties, APC and PDP, and numerous other smaller political parties. At this stage of my political journey, I want to be able to interact and socialize with them without being branded "anti-party," he said.
These he said have presented interesting dimensions in the nation's political evolution as a country grappling with so many challenges.
"I have heard whispers from different political arenas that one of the rationales for the rebranding of PDP was to prepare me for future elections in 2019. How ridiculous? God willing; by 2019 I will be 78 years old.
"If I called it quit in 2011, why would PDP Contemplate fielding a 78-year old man in a presidential election in a country that parades very vibrant men and women of lesser age?
"I have no intention whatsoever to run for any office again in Nigeria. I will consistently pray to Almighty Allah to grant me good health and sound mind to watch my dearest, beloved country grow from strength to strength during my lifetime and beyond," he noted.