Presidency Urges Nigerians To Disregard Ministerial Portfolios Circulating Online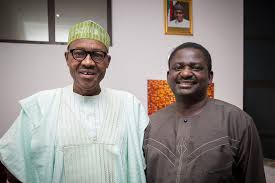 Estimated Reading Time: <1
President Muhammadu Buhari may assign portfolios to his ministers this week.
The President's Media Adviser, Mr Femi Adesina, said that it is most likely that the President finalises all plans on the list and might make final pronouncement on the matter.
"Yes it is most likely that the portfolios for the new ministers may be announced this week but remember that this is entirely the President's prerogative as he has the final say on it and once it is decided, ours is to publicize his decision," he told Channels Television.
Mr Adesina said that the list of ministers which has gone viral on the web should be disregarded as those who published those names and portfolios are merely making guesses.
He said that there was nothing to worry about since Nigerians had waited long enough, they would get the best.