Amaechi Resumes Talking, Accuses Governor Wike Of Diverting N45bn Loan During Thanksgiving Service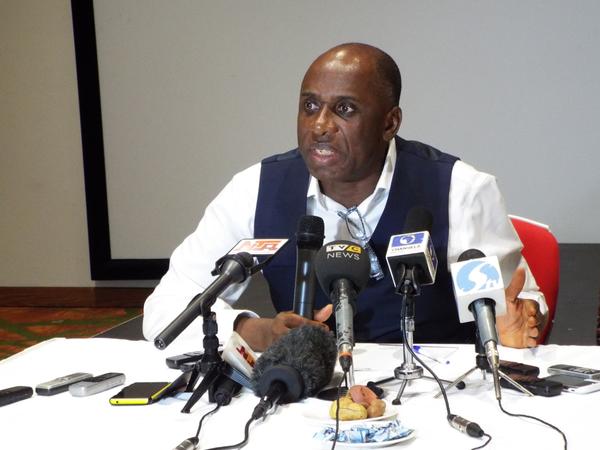 Estimated Reading Time: <1
Former governor of Rivers State, Mr. Rotimi Amaechi, has accused the Governor of Rivers State, Mr. Nyesom Wike, of diverting N45bn loan taken by his administration.
Amaechi made this statement, on Sunday, at a special thanksgiving service organised to mark the October 25 ruling of the Supreme Court, which brought him into power as governor in 2007.
He said, "I borrowed N300bn and I paid N245bn back and I left about N15bn. But now, they are not borrowing to pay contractors. Rather they are borrowing for themselves.
"Borrow to pay contractors not for your purse. They have borrowed N45bn and nobody is seeing it. If you put N45bn in the state economy, the state will be bouncing. They will employ more workers, pay them and you will see things working."
Amaechi lamented the situation of things in the state and maintained that projects embarked upon by his administration were valuable .
He said, "It is those roads that I have done that they are driving on. The stadium road was done by me and they are driving on it. I did underground gutter, but they are building gutter and covering it.