"Reckless Leaders, What Are They Smoking At APC NEC" – Top Tweets, Nigerians React To El-rufai's "Go And Die" Remarks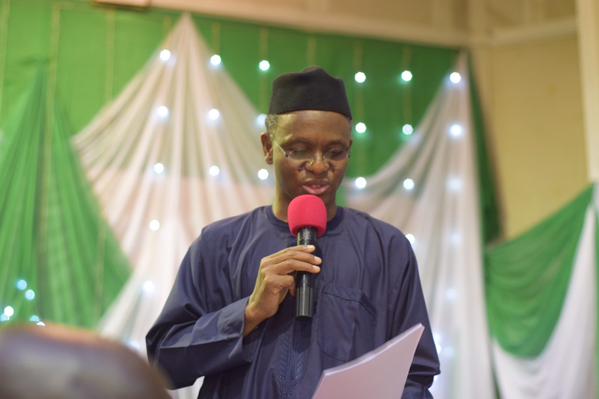 Estimated Reading Time: <1
NewsWireNGR had reported how Governor Nasir El-Rufai of Kaduna State yesterday lambasted his critics who accused him of lopsidedness in political appointments since he assumed office.
His words: "If you are not happy with appointments made, you can go and climb Kufena mountain, fall and die.
Nigerians on twitter have reacted to the uncharitable statement by the governor directed at the citizens of the state he swore to govern..
In Case You Missed Our Earlier Report, READ!! El-rufai Tells Kaduna Citizens To "Go And Die"
Read tweets below
When Adams Oshiomhole told a widow to "go and die", we were unanimous in condemnation. Why can't we do the same to El Rufai?

— Omadi (@iamtenseven) October 18, 2015
Y'all knew everything about Elrufai before clamouring for him to #SabeKaduna. Accept him with his flaws & let him save one northern state

— Peacock (@dawisu) October 18, 2015
Oshiomhole to widow: Go and die. Al-Makura: Assaults road user. Amosun: Arrests blogger. El-Rufai: Fall and die. APC = Recklessness maybe.

— Demola Olarewaju (@DemolaRewaju) October 18, 2015
If You Condem Oshiomhole " Go and Die " and You are Here Embracing or Defending El Rufai " Fall and Die ".. You are Just a trained hypocrite

— Mayourspeaks (@Mayourspeaks) October 18, 2015
Our leaders must learn to choose their words carefully. Go And Die! = Oshiomole Go To Hell! =Al Makura Fall And Die! = El Rufai ????

— MURTALA (@MurtalaIbin) October 18, 2015
This attitude of Public Servants telling their employers to "Go And Die", it is very disturbing.

— Bar Baric (@Bar_Baric) October 18, 2015
Go and Die. Go hug Transfomer. Jump into the Lagoon if you don't Vote. These are the crusaders of Change Thanks Nigeria. You chose well

— Niger Delta Advocate (@Franeb) October 18, 2015
Oshiomhole: Go and die Al Makura: Go to hell El Rufai: Jump & die Like the #LFC owner once asked, What do they smoke in APC NEC meetings?

— Oke Umurhohwo (@stalyf) October 18, 2015