Here's US President's 14-Year-Old Daughter, Sasha Obama & Her Date At Homecoming Party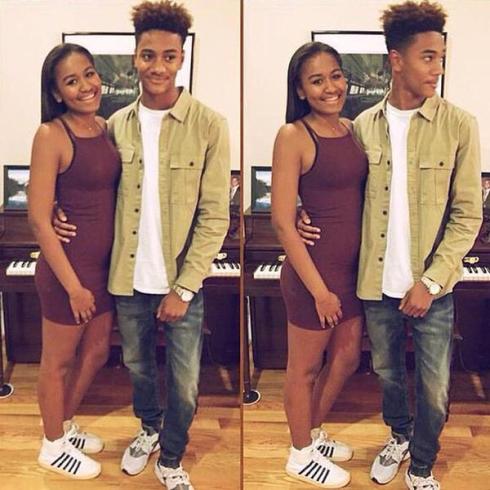 Estimated Reading Time: <1
President Barack Obama's second daughter Sasha Obama, 14, went on her very first date with young man pictured whose name is yet to be identified.
Obama's 14-year-old baby girl rocked a cute and casual look with a maroon tank dress and white sneakers while her date.
She looked lovely as she posed with him as they headed to homecoming, with a protective father as Obama, its amazing to see the teenagers are having a swell time like normal kids do.