Here's Why Americans Are Angry With The US President's Daughter, 17-Year-Old Malia Obama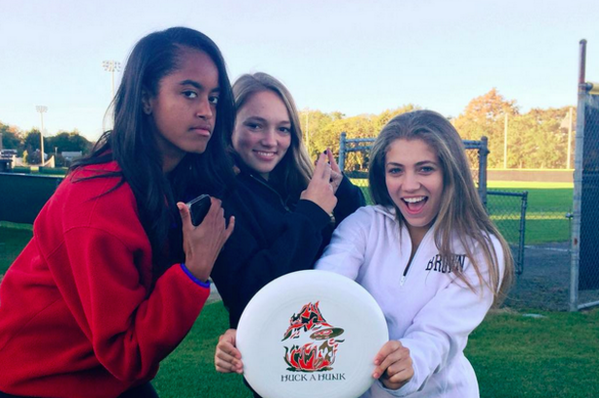 Estimated Reading Time: <1
Malia Obama, first daughter of Barack Obama, President of the United States of America caused a stir on the internet and tweets below reveals why Americans are upset.
The 17-year-old who is preparing to go to university was touring schools and on her visit to Brown University she was allegedly seen playing beer pong; a drinking game that involves players attempting to throw balls into cups of beer and drink the contents of any cup in which a ball lands.
The photo PICTURED below of Malia standing beside the beer pong table, and not actually participating was leaked off someone's SnapChat feed on to the internet and this caused an unnecessary stir.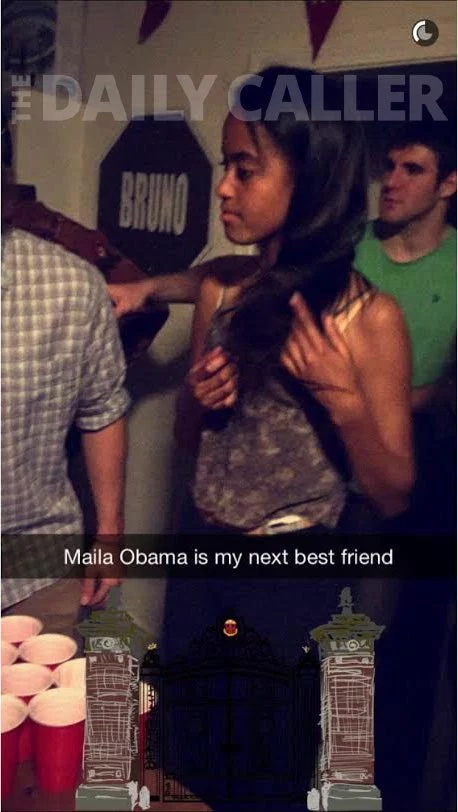 Malia Obama playing beer pong (twitter)
BREAKING: Malia Obama plays beer pong, engages in drunken brawl & ends up w/ two unplanned pregnancies. Oh wait… wrong political daughter.

— Dab Aggin (@DabAggin) October 17, 2015
17 year-old Malia Obama playing beer pong is the most outrageous thing the child of a president has done since George W. Bush invaded Iraq

— Nat Baimel (@NatBaimel) October 16, 2015
However, some fans defended her
I'm so glad we as a society showed Malia Obama she will never be able to have fun ever.

— Ben Branstetter (@BenBranstetter) October 17, 2015
OMG Malia Obama played beer pong... BIG DEAL so do thousands of other 17 & 18 year old kids. Feel so bad for people in the spotlight tbh

— bb? ????? (@jaeemily) October 17, 2015
Trying to make a scandal out of Malia Obama playing beer pong hilariously backfired because not a single person cares

— Cara (@carafranski) October 17, 2015