Adekoya Boladale: Honeymoonization And The Death Of Expression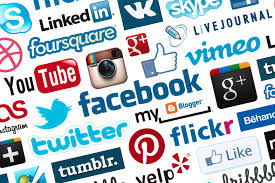 Don't tell me you did not miss the days when we took turn to pass insults on the maladministration of the Goodluck Jonathan's administration, the days when you came online and read various versions of vituperations and backlashes against the President.
Those were the days when we all rushed to the social media, armed with our internet and mobile devices as early as 6:00 am. It doesn't matter if you had the right information or if you were adequately informed .
The prerequisite to get admitted into the holy cult of 'social media influencer' or 'advocate' as they call it, depends on how foully your expressions are; how well you can construct insults and make jest of Patience's untaught statements.
I must confess, I was a culprit of the above misdemenour as well. I remember the feeling of fulfilment that rushed down one's spine when you click the post button. But if that offerred relief, it is nothing compared to the tonnes of comments, retweets, likes and shares that follows. It is second only to that feeling you get after devouring a bowl of hot amala, ewedu, gbegiri and assorted meats in that order.
Right there in the comfort of your room or office, you get knighted into the glorious hall of social media fame. Accolades and salutations role in, 'Sir', 'Brother', 'Boss' becomes an automatic first title as friends and fans respond to you.
But those were the days when expressions were free, when you don't get bullied for speaking your mind no matter how uninformed or misinformed you were. It offerred a grand illusion of Kingship and of a Presidential status, so much that you can be rest assured you won't get traumatized by negative shot-to-die response from an army of paid angry birds' trigger-ready to shoot you down.
Don't get me wrong, I am not an advocate of selling your neighbor cheap for eulogization from the international communities. I believe strongly, that no matter what, Nigerians should present their country in good light to the rest of the world because truly, we have no other home than this beautiful, prosperous and blessed country. I have matured from the man I was in 2011 as a staunch supporter of Muhammadu Buhari who saw nothing good in Goodluck Jonathan or any of his ilks. I have come to realize that rather than insult public office holders we should make structural changes, constitutional amendments and make demands devoid of personalization but of common sense.
However, this is not to say we should suffer in silence to create an imaginary Eldorado.
Today, every attempt to ask questions about the state of the nation and express displeasure towards the current status quo has been met with ridiculous attacks, insulting defense and most recently, arrest, detention and incarceration.
One was the expression by a former governor of Lagos state, who chose to insult the sensibility of Nigerians with the 'honey moon' expression. I believe apart from politics, he is an entrepreneur and I wonder how he will feel if he spends twelve years training an employee only to discover such staff has learnt nothing throughout his training sessions. But that is not the issue for today.
Today is on how the celebrated expression of our thoughts and opinions has been gagged by physiological attacks and forced silence. It is about the governor of Ogun State, Ibikunle Amosun's unending caging of dissenting voices and Caesarization of human rights. It is about the fear now exhibited by Nigerians on and offline to state clearly how they feel about national and public affairs.
Far from how politicians feel, expression of thoughts does more good than harm to the government. For a government with genuine intention to perform, dissenting statements act as a compass to guide policy formation and decision making. It is that peculiar voice of wisdom in the midst of sycophantic opinions and views of aides and political jobbers. It helps you as a political office holder to measure your acceptability and retract your faltering steps as it constantly reminds you of your promises before you stepped into office.
But when you pay some jobless youths and semi-youths stipends for selfish political interests (apologies to Oga Femi Pedro) what you end up fueling is a suppressed anger and vexation not expressed but nursed and nurtured for menacing aftermaths.
Today, we live in a new world, where thoughts are gagged by the fear of being labelled wailing wailers. Where five attacks take place in Maiduguri in less than 24 hours but we dare not talk about it. We dare not!
Suddenly, we have lost the will to be bereaved. You can feel pain but never must you express it. When you have no light, never must you talk about it. When you queue for fuel and buy at exorbitant rate, you must keep quiet. When you get robbed, act normal, when you have no water, bath with salt. Whatever you do, however you feel, just be silent!
__________________________________________________
Boladale is a public affairs analyst, political commentator and consultant on intra governmental affairs. He is on twitter @Adekoyabee
Disclaimer
It is the policy of NewsWireNGR not to endorse or oppose any opinion expressed by a User or Content provided by a User, Contributor, or other independent party.
Opinion pieces and contributions are the opinions of the writers only and do not represent the opinions of NewsWireNGR.