Buhari's Anti-corruption War Is Selective Says Jonathan's Former Aides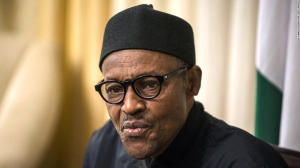 Estimated Reading Time: <1
Aides of former President Goodluck Jonathan yesterday sent a protest letter to President Muhammadu Buhari over what they described as disparity in the ongoing investigations into cases of cor­rupt practices against some political ap­pointees under the last administration.
The former political aides under the aegis of the Voice of the South-South, declared that though they support the anti-corruption crusade of the Buhari administration with the belief that it will be done with justice and equity yester­day, they however, said the exclusion of the former president's aides who hail from nothern Nigeria and other stalwarts of All Progressive Congress (APC) showed losidedness, selective justice and bias.
The group, in a statement issued at the end of an emergency meeting pre­sided over by the state chairman, Mr. Alex Dumbo and the chairman of the group's Board of Trustees, Mr. Mike Ogiasa, stated that the cases of the for­mer Petroleum Minister, Mrs. Deziani Allison-Madueke and the late Chief D.S.P Alamieyeseigha have shown the bias of President Buhari in handling anti-corruption matters.
According to the group, the cases of Deziani and Alamieyeseigha is a pointer that the anti-corruption war of the gov­ernment is selective.
The statement read in part: "First, we observed that immediately the past Minister of Petroleum Resources was purportedly arrested in London, the Department for Security Service (DSS) promptly invaded her home in Nigeria. Apart from Mrs. Allison-Madueke,we are yet to see or hear of arrest of any of the other 42 ministers that served in the immediate past administration.
"The second incident is the late Chief D.S.P Alamieyeseigha, who the APC led Federal Government recently claimed, the British Government has requested for his extradition to the United Kingdom, in connection with a case for which he has been tried, con­victed, served prison terms and later granted "presidential pardon" in Nige­ria. This approach by President Buhari, therefore does not seem to depart from corruption itself because we believe that corruption cannot fight against corruption if our national life must im­prove. It is therefore our sincere advice that President Buhari should change his present style in the fight against corruption
"President Buhari's sincerity of pur­pose in the anti-corruption fight would be applauded if the President takes ade­quate positive steps to address the pub­lic outcry of corruption against some top allies, who claimed they funded the All Progressive Congress (APC) to victory in the 2015 Presidential Elec­tion. We equally believe that President Buhari has what it takes to withstand the temptations of ethnic, religious, partisan and selfish consideration, that are capable of derailing the anti-cor­ruption crusade if not resisted."