Former President Jonathan To Lead 33-Nation Commonwealth Election Observers In Tanzania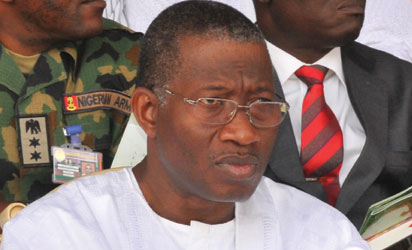 Former President Goodluck Jonathan has been named to lead the a 33-nation observer mission to the Sunday, October 25, 2015 General Election to be held in Tanzania.
The Acting Permanent Secretary in the Ministry of Foreign Affairs and International Cooperation, Yahya Simba made this known in Dar es Salaam, the Tanzanian capital, adding that the mission will be made up of observers from Africa, Asia, the Americas, Europe and the Pacific.
Speaking at a meeting jointly organised by the UN and the government of Tanzania on the event of the former's 70th anniversary which will be commemorated next week.
Simba further enthused that while Jonathan will lead the Commonwealth observer team, former Mozambican President, Armando Guebuza will lead the African Union (AU) observer team.
He said: "Tanzania is pleased to note that the Post-2015 Development Agenda, inter alia, has taken on board the unfinished business of the MDGs, focusing on trans-formative change, and endeavouring to eradicate poverty in all its forms by 2030."
Also speaking at the event, the UN Resident Coordinator for Tanzania, Alvaro Rodriguez said: "Men and women in Tanzania look forward to peaceful and credible general elections and their voices to be heard on October 25, the date of the elections.
"They view the future with optimism and continue to rely extensively on community radios, local administration, the media fraternity and civil society organisations for information on political events and changes facing the nation."
"Tanzanians are more aware than ever before about the MDGs and the upcoming transition to the SDGs, while the details of the goals are the targets may be unclear, they know there is a concerted attempt to assists in ending child stunting, ending discrimination and enhancing the overall quality of social services.
"The 70 years' anniversary of the United Nations is a call for a reflection on lessons learnt over the decades and focus on how to eradicate extreme poverty in Tanzania and the world at large".
Yahya Simba, Deputy Permanent Secretary at the Ministry of Foreign Affairs, told a press conference said more than 600 observers from across the world, including from the African Union, will monitor the elections.
He revealed Tanzania had received requests from election observers from almost all European Union member countries.
Alvaro Rodriguez, the UN Resident Coordinator in Tanzania, at the conference reiterated that the UN looked forward to seeing peaceful and credible elections in the country.
Over 23 million out of a population of about 46 million Tanzanians will go to the polls to elect a new president, members of parliament and councillors.
The presidential candidate for the ruling party, Chama Cha Mapinduzi, John Magufuli, is facing fierce competition from Edward Lowassa of the leading opposition party CHADEMA.
The winner of the presidential poll will succeed incumbent President.