Rivers Court Sentence Police Inspector To Death By Hanging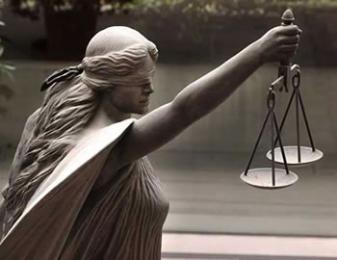 A Rivers State High Court has sentenced one Inspector Samuel Timothy of the Nigeria Police to death by hanging for shooting and killing a sachet water dealer, Onyekachi Nwasouba.
The court's ruling is coming about five years after Nwasouba's murder by the police at about 5am on November 10, 2010 at No. 34, Old Aba Road, Port Harcourt.
Nwasouba, who was a graduate of Industrial Chemistry, was branded an armed robber by the police while he was on his way to distribute his products to customers within the Port Harcourt metropolis.
The deceased was shot dead by a team of policemen led by Timothy at the front of his residence, even after he (Nwasouba) shouted to the hearing of the policemen that he was only a pure water producer and not an armed robber.
But delivering his judgment on Monday, the trial judge, Justice Adolphus Enebeli, declared that the convict (Timothy) demonstrated an act of inhumanity through his action.
Justice Enebeli, whose ruling took about three hours, however, discharged and acquitted one Corporal Moses, who had been standing trial together with the convict.
The judge stated that based on the testimonies of witnesses, including members of the patrol team in the case, the convict was an "Inhuman, trigger-happy policeman, who engages in murder; a hater of humankind and a merciless killer."
Explaining that the killing of the sachet water seller by the convict was deliberate, Justice Enebeli, maintained that Timothy should die by hanging.
The trial judge added that based on the law and the circumstance surrounding the death of the graduate of Industrial Chemistry, he had no power to reduce the sentence.
"According to Section 319 of the Constitution of the Federal Republic of Nigeria, I do not have the power to reduce your sentence. That, you, Inspector Timothy Sampson be hanged on your neck until you are dead," he said.
Justice Enebeli stated that Corporal Moses was discharged and acquitted because it became clear that the policemen on duty never conspired to kill the victim (Nwasouba).
It was, however, learnt that the convict had served 33 years in the Nigeria Police and two years remaining to retire before the incident occurred.