OPC Protects Yoruba Nation More Than Nigerian Police – Mimiko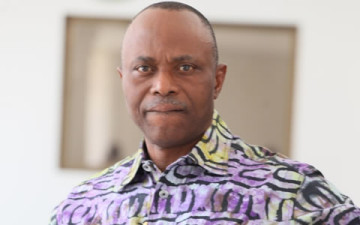 Governor Olusegun Mimiko of Ondo state, western Nigeria, may have stirred a new controversy on the relevance of the Nigerian police in securing Nigerians.
At the 80th birthday of Dr Frederick Fasehun, the founder of the Oodua Peoples' Congress today, Mimiko said the Yoruba nation was more protected by members of the Oodua Peoples' Congress (OPC) than the Police.
"You founded OPC, today, I tell you in Yoruba land that many Yoruba people will feel secure with OPC guarding their streets than the conventional police," he said.
Mimiko's comment coming less than 24 hours after the Inspector General of Police, Solomon Arase claimed the rescue of the Yoruba elder and politician, Chief Olu Falae, would raise more than a few high brows.
The governor noted that the formation of the OPC was one of the many legacies of Fasehun.
"It is not yet over; you struggled for democracy for this country; the second part of it is indeed the struggle for restructuring Nigeria into true federal states.
"One thing is clear and I have always said this that OPC is about protection of Yoruba people, because Yoruba people hate injustice," he said.
He described Fasehun as detribalised and unique Nigerian and a gentleman.
"I speak on behalf of the government and people of Ondo state; we are proud of you. As a governor of Ondo state, I am proud to be associated with you," he added.