Amaechi's Refusal To Appear Before Panel Is Admission Of Guilt – Rivers Government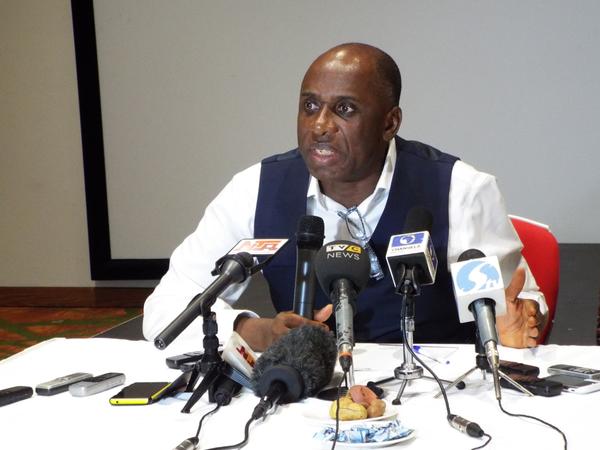 Estimated Reading Time: <1
The Rivers State Government has said the refusal by former Governor Chibuike Amaechi to appear before the judicial commission of inquiry set up by Governor Nyesom Wike to probe the sale of valued assets of the state and other matters was an admission of guilt.
In a statement issued in Port Harcourt on Wednesday, the Special Adviser on Media to Wike, Opunabo Inko-Tariah, also said it was wrong for anybody to think that the Justice George Omereji Commission of Inquiry was set up to indict Amaechi.
He said: "The Omereji's panel was set up to probe expenditures made by Amaechi's government which is what any responsible government will do because the tax payers' money is not for one man-especially when certain financial transaction are opaque. It is even more important when the out-going administration demurs to hand over or when there are no handover notes."
He said the criticism of the commission by the All Progressives Congress (APC) in the state was a face-saving step to cover up the misdeeds of the past administration.
"The welter of criticisms by the APC in Rivers State is actuated by fear of exposure. It is just a hocus pocus," he said.
He also said: "The sittings were not done clandestinely and all that was expected of Amaechi and his acolytes was to appear and prove their innocence if they have no skeletons in their cupboards. After all, the governor is only borrowing a leaf from the president- the embodiment of probity and rectitude.
"It was the same Amaechi and his cronies who questioned the proprietary of the commission and a court of competent jurisdiction confirmed the legitimacy with an addendum that it was set up in sync with the relevant laws.
"What else are they looking for? In my personal view, therefore, their refusal to appear before the panel is an admission of guilt."
Inko-Tariah also accused Amaechi of double standards as he had set panels during his tenure as governor.
He said: "The allegation that the Justice Omereji commission of inquiry is a subterfuge to indict Amaechi suffers from eclipse of reasoning and poverty of logic.
"Amaechi set up the Justice Kayode Esho's commission and when former Governor Peter Odili was invited, he obliged despite the fact that Justice Esho had made some uncomplimentary remarks about a perpetual injunction concerning Odili. Nevertheless, he appeared to prove his innocence."
Amaechi also set up the Justice B A Georgewill's panel after that.
"Even in the twilight of his administration, he set up the Prof Odinkalu's panel. You can't approbate and reprobate simultaneously."
He stated that Wike inherited "a hobbling economy and a suffocating treasury" but has provided the people "a lifesaving machine and today the state is recuperating."
"The implementation of the commission's recommendations shall be devoid of fear or favour, affection or ill will," Inko-Tariah stated.