Buhari Using Appointments To Correct Marginalisation Of North – Dauda Birmah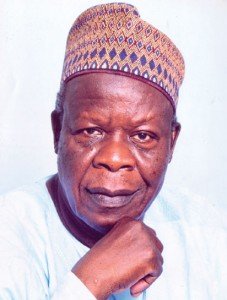 Estimated Reading Time: <1
A former Minister of Education, Alhaji Dauda Birmah, was at a time a presidential aspirant under the defunct ANPP. Birmah who later joined the People's Democratic Party (PDP) regrets that the party should be held responsible for its misfortunes having shot itself on the foot.
In an interview with Vanguard Newspaper, Birmah also justifies President Muhammadu Buhari's recent appointments alleging that the north had suffered marginalisation in federal appointments under previous administrations.
But many Nigerians especially those from the South-west, south-South and South-East are complaining that the President's appointments are lopsided. What is your take so far on the President's appointments?
Well, during the 15 years preceding him, the north had been wailing and crying because the area was totally marginalized. Buhari is trying to rectify that marginalization of the north but I am not surprised that some people are complaining.
But 100 days are not enough time to judge and I believe when we go forward and the total picture is zeroed down, I think corrections are going to be effected and people will be satisfied that everybody has been taken into consideration.